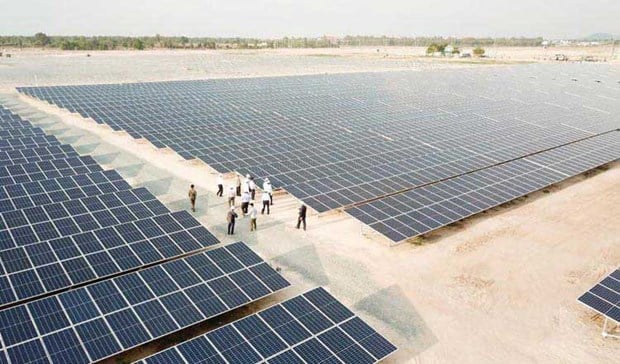 The Cambodian government on April 7 approved the construction of five power plants with a total capacity of 520 megawatts.
According to spokesman of the Cambodian government Phay Siphan, the approval was made during a meeting of the Council of Ministers chaired by Prime Minister Samdech Techo Hun Sen.
Phay Siphan said the 70-MW Stung Russey Chrum Kandal hydropower plant and the 100-MW Stung Veal Thmor Kambot hydropower plant in Koh Kong province will be combined into a single project.
The remaining projects are solar power plants, namely included a 150-MW station in Pursat province, two 60-MW plants in Kampong Chhnang and Svay Rieng provinces, and an 80-MW plant in Prey Veng province, he added.
The official underlined the importance of these projects in ensuring the sustainable development of the energy sector in Cambodia, saying that they will help produce clean energy, reduce fuel consumption and ensure the protection of the environment, natural resources and climate change.
The Cambodian government will receive a total tax revenue of around 322.8 million USD during the business operation of the five projects.
According to the Electricity Authority of Cambodia (EAC), energy supply in Cambodia rose by 2.6%  to 4,495 MW in 2022 compared to a year earlier.
As of 2022, over 98% of the total 14,168 villages in the Southeast Asian nation had access to electricity./.
(VNA)