During the seminar, 'Net Zero – Green Transition: Opportunities for Leaders,' held by Vietnam Television, Ha Thu Giang, director general of the Department of Credit for Economic Sectors under the SBV, said the central bank has come up with solutions for the entire credit system to prioritize the capital for green projects.
The amount of such capital flow is on the rise, Giang added.
However, credit institutions have encountered multiple difficulties in the appraisal of green projects.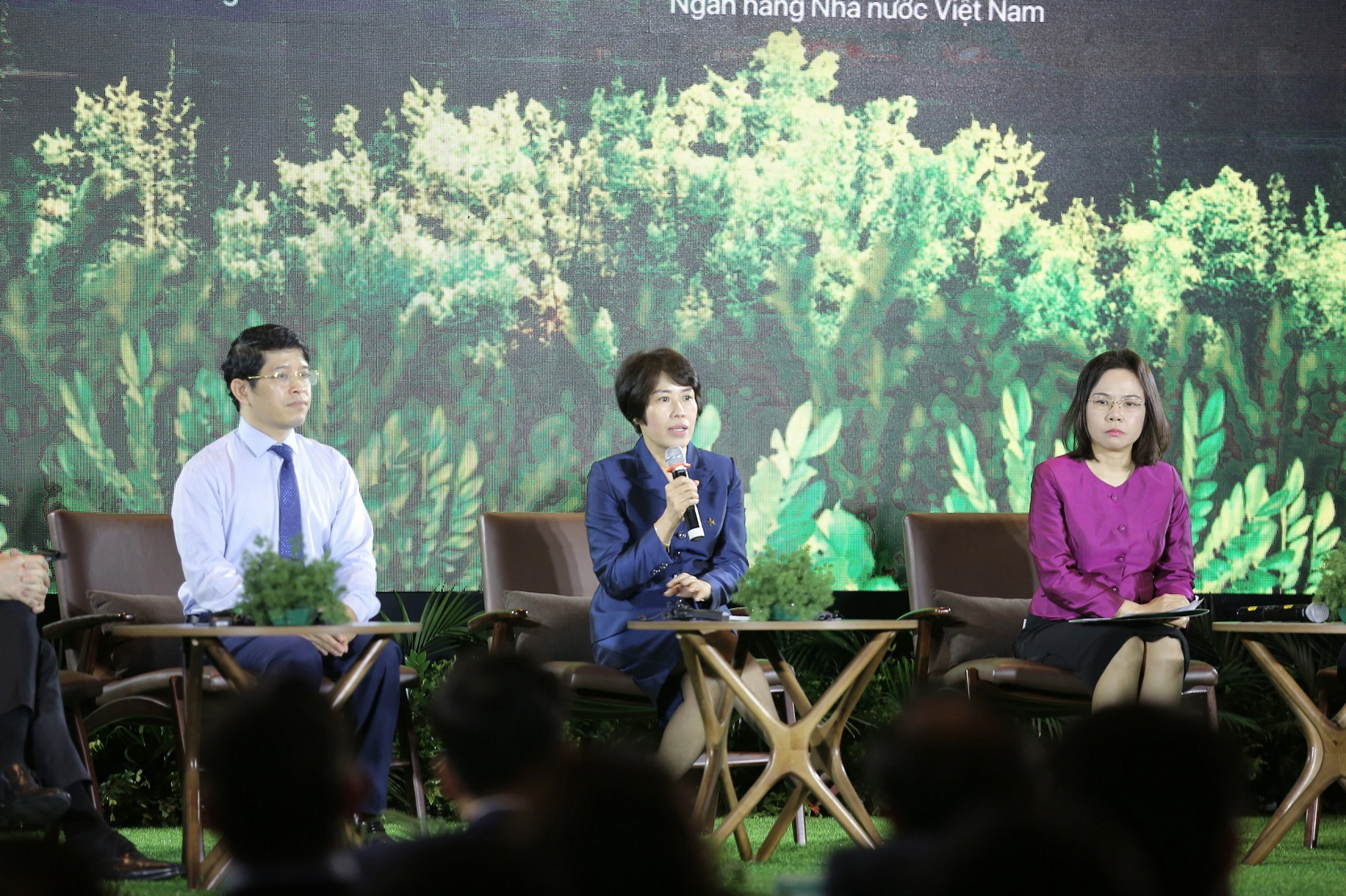 Deputy Minister of Planning and Investment Nguyen Thi Bich Ngoc said the ministry is establishing national criteria for green projects to help them access green financial sources and new preferential policies.
The criteria will be in line with international ones. Ministries and agencies will develop the criteria for projects under their jurisdiction, Ngoc added.
Attendees at the seminar also agreed that efforts of both the government and each resident are needed to reach a net-zero carbon emissions target by 2050, estimating the costs to realize the target at about 0.6 percent of Vietnam's gross domestic product in the 2030s.
Morgan Donovan Carroll, director of environmental, social, and governance at Vietnamese carmaker VinFast, rejected an opinion that reaching net-zero emissions is costly and a playground of wealthy countries only, saying that is the responsibility of each individual.
"We are striving day by day to have a greener environment for future generations, our families, children, and ourselves. Therefore, that is the responsibility of everyone," Carroll noted.
The world is facing the negative impacts of climate change, according to Nguyen Quoc Khanh, executive director of research and development at Vietnamese dairy giant Vinamilk.
The impacts are health issues and poverty of residents and enterprises' loss of competitiveness in the international market if they do not pursue the green transformation.
As a result, 'net zero' is the duty, responsibility, and benefits of all people to have a better and safer life.
Khanh said Vinamilk had its factory and farm certified carbon-neutral by joining a plan to plant one million trees for several years, applying emission reduction technology and saving energy.
He called on other enterprises to take early actions for green growth to enjoy incentives and low costs.
Thanh Ha – Thien Dieu