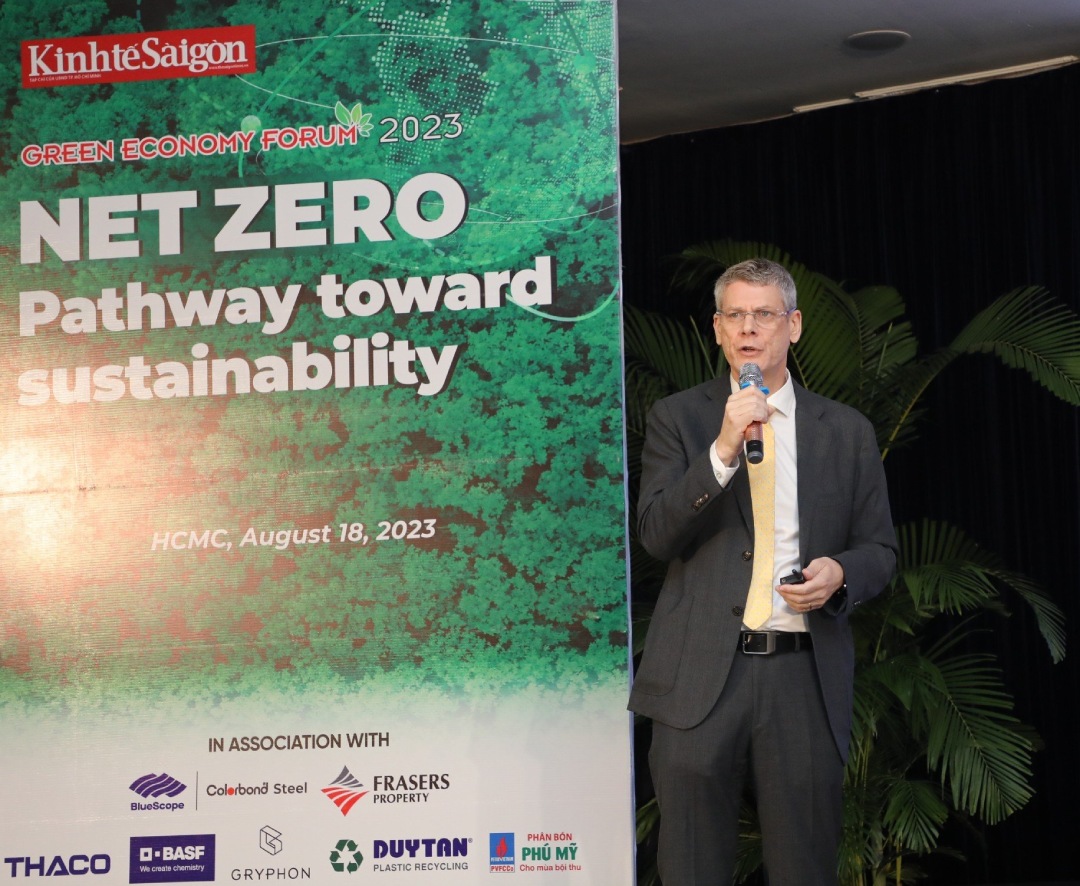 Prof. Pincus made these remarks on August 18 during the Green Economy Forum organized by the Saigon Times Group under the theme "Net Zero – Pathway toward Sustainability." The event brought together city leaders, foreign diplomats, experts, scientists, and business executives to discuss updates and solutions for greener practices in the business community.
Speaking at the forum, Dr. Pincus expressed concerns about the current inadequacies of Net Zero roadmaps and emphasized the need for global cooperation to address the impacts of climate change. Developing nations, which are particularly vulnerable to the environmental consequences, are likely to face increased pressures.
The driving forces behind these efforts is the urgency to prevent a two-degree-Celsius increase in average temperature. To achieve this, greenhouse gas emissions must be reduced by 25-50% compared to 2019 levels by 2030.
However, current commitments only aim for a 12% reduction in carbon emissions by 2030 compared to 2019, falling short of previous expectations.
Dr. Pincus noted that governments, particularly in the energy sector, have been taking swift actions in response to environmental concerns. In Vietnam, the country has allocated a significant portion of its gross domestic product (GDP) to transition from fossil fuels to renewable energy.
Vietnam, a participant in the 26th Conference of the Parties to the United Nations Framework Convention on Climate Change (COP26), has demonstrated its commitment to achieving net zero emissions by 2050. About 130 countries have set similar net-zero goals by 2050, accounting for over 90% of current global emissions.
Addressing the situation in developing countries, Dr. Pincus highlighted the financial challenge of transitioning to a low-carbon economy. For instance, Vietnam requires around US$60 billion annually to support its renewable energy programs. To meet this financial demand, the nation must seek foreign aid, which could introduce difficulties related to currency rates and rising public debt.
Furthermore, ongoing geopolitical uncertainties hinder the smooth transfer of technology, a crucial element in advancing global sustainable development at an affordable cost. This dilemma places developing nations in a predicament of making substantial investments in sustainable projects, according to Dr. Pincus.
Dung Nguyen