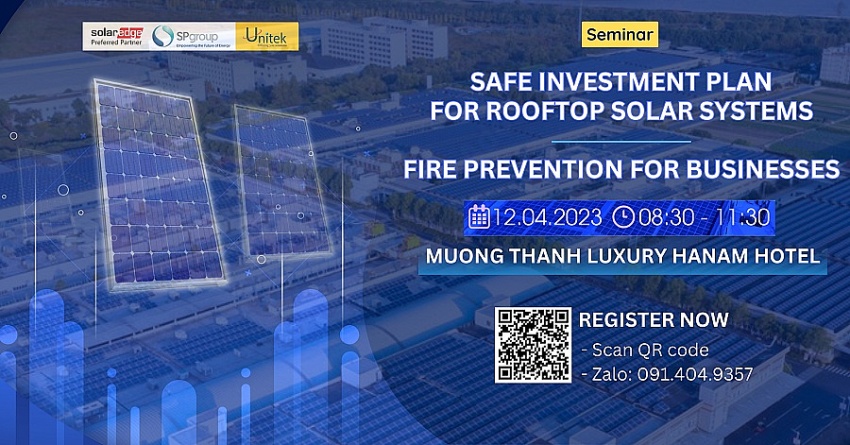 The demand for renewable energy and the goal of achieving net-zero emissions by 2025 has prompted many businesses to invest in rooftop solar power, especially in industrial and export processing zones. Rooftop solar systems not only help businesses save costs but also enjoy tax incentives for exports, thereby enhancing their competitive edge in the international market.
However, installing such a system also carries operational risks. Cases of fire and explosions have occurred, causing serious harm to people and property. Ensuring fire and explosion safety is a major challenge for businesses, so sustainable technological solutions and mechanisms are needed to prevent risks during use.
In order to provide partners and customers with a comprehensive understanding of the rooftop solar market in 2023, as well as information on selection, operation, and fire prevention, the seminar will be held at Muong Thanh Ha Nam Luxury Hotel on April 12.
SP Group is a conglomerate in the Asia-Pacific region, driving energy development with smart solutions and low-carbon initiatives for customers. The group owns and operates power transmission and distribution businesses in Singapore and Australia, as well as sustainable energy solutions in Singapore, China, Thailand, and Vietnam.
As the national electricity grid operator in Singapore, around 1.6 million business and residential customers benefit from SP's world-class transmission, distribution, and support services. This network is known as one of the most reliable and cost-effective worldwide.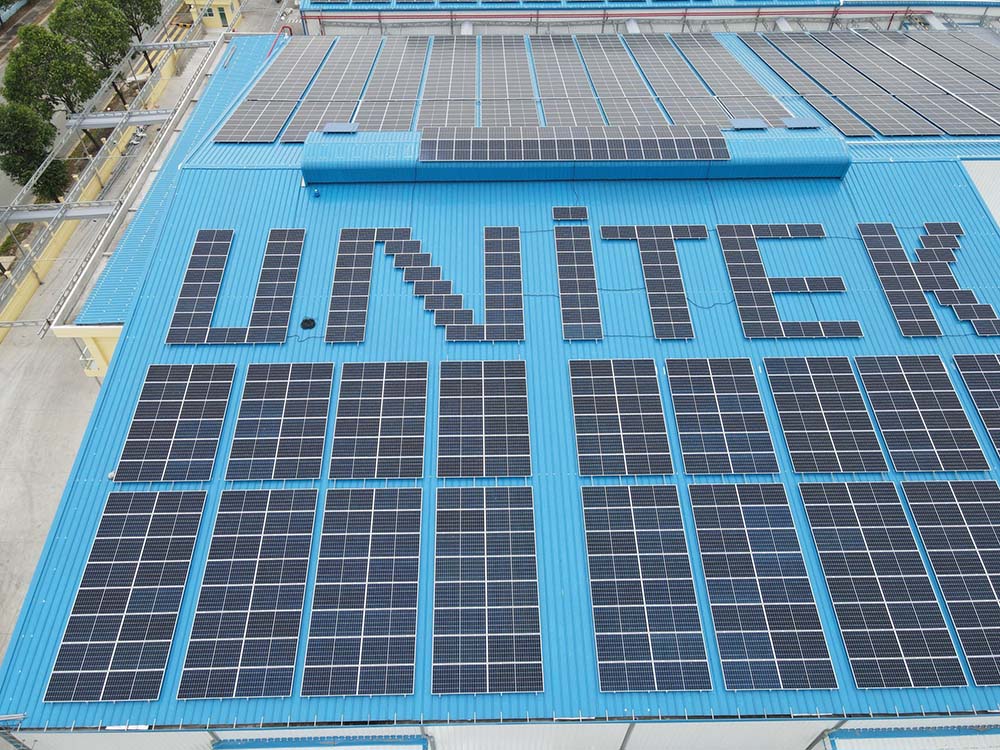 Meanwhile, Unitek specialises in providing products for the renewable energy industry in Vietnam and across Southeast Asia from major brands around the world such as SolarEdge, JA Solar, Fluke, Emerson, Rotronic, TRTEST, Pmdt, Solmetric, and Seaward, as well as solutions for manufacturing plants, power plants, oil and gas, solar farms, and rooftop solar in Vietnam.
With a highly skilled technical team and modern equipment, and having supplied approximately 200MW of JA Solar panels and inverters to the market in 2020, Unitek understands the concerns of investors as they also own and operate 20MW of rooftop solar energy.
In November 2021, SolarEdge and Unitek signed a contract to become the largest strategic distributor of optimiser and inverter products for the Vietnamese market. Combining the two parties will provide the most optimal and secure solutions for customers./.