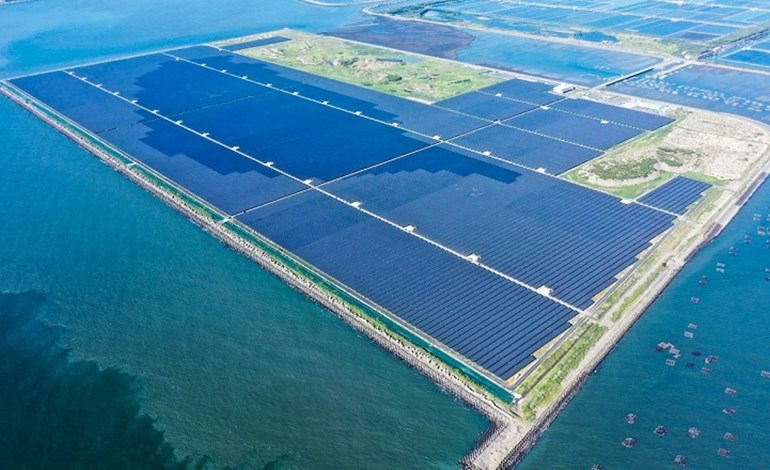 The 272MW E2 solar farm will be capable of contributing up to 4% of Taiwan's total solar energy output annually.
President Tsai Ing-wen of Taiwan inaugurated the E2 solar farm, which is also Vena Energy's largest operating project to date.
E2 is built on reclaimed land spanning 226 hectares and features 680,000 solar photovoltaic panels
President Tsai Ing-wen said, "I am delighted to witness the inauguration and commercial operation of Taiwan's largest solar photovoltaic project.
Vena Energy's 272MW E2 Solar Project symbolises a new milestone in Taiwan's green energy transformation as we strive towards achieving net zero emissions by 2050.
"The aim of achieving net zero carbon emissions by 2050 is a shared global and national goal."
Nitin Apte, CEO of Vena Energy, added: "Taiwan is a key strategic market in the Asia-Pacific region, and Vena Energy is proud to share the responsibility and make our contribution to achieve the net zero carbon emissions target by 2050.
"Since 2015, we have successfully commissioned and operated seven solar photovoltaic projects totalling 412MW, and we are delighted to see Taiwan steadily moving towards the transformation of its energy sector.
"We look forward to working closely with industry partners, government agencies, academia, and the host communities in Taiwan to further develop renewable energy projects such as the E2 Solar Project and contribute positively to its energy transition."
(Pacific Group)