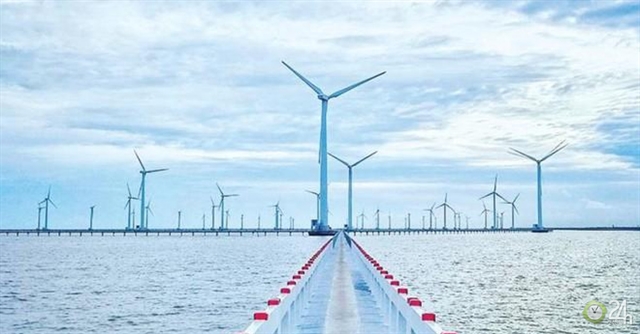 The Ministry of Industry and Trade has issued Decision No 2494/QĐ-BCT to initiate an anti-dumping investigation on wind towers imported from China.
The investigation was carried out following a complaint by domestic producers lodged by CS WIND Việt Nam Limited and the Southern Renewable and Green Energy Company Limited.
Domestic producers claimed that the dumping of wind towers originating from China into the Vietnamese market has caused significant damage to local production, the ministry said in the statement.
If necessary, the Ministry of Industry and Trade could apply temporary anti-dumping measures to prevent the dumping activities from continuing to cause significant damage to the domestic manufacturing industry.
In the statement, the ministry said that local producers were proposing an anti-dumping tax rate of 97 per cent.
Wind towers imported into Việt Nam were currently subject to a most-favoured nation (MFN) tariff of 3 per cent.
Under the established regulations, the Ministry of Industry and Trade will send questionnaires to relevant parties to collect information for evaluating the dumping activities and their damages.
The ministry urged all organisations and individuals who were importing, exporting, distributing, and using the investigated products to register and provide necessary information to the ministry to ensure their legitimate rights. Registration should be sent to the ministry before December 18.
The investigation is carried out while Việt Nam is accelerating the energy transition towards a net-zero economy by 2050 with a focus on promoting the development of renewable energy, including wind power.
By 2030, Việt Nam aims to increase the capacity of onshore wind power to 21,880 MW, accounting for 14.5 per cent of the total power capacity, together with 6,000 MW of offshore wind power.
(VNS)