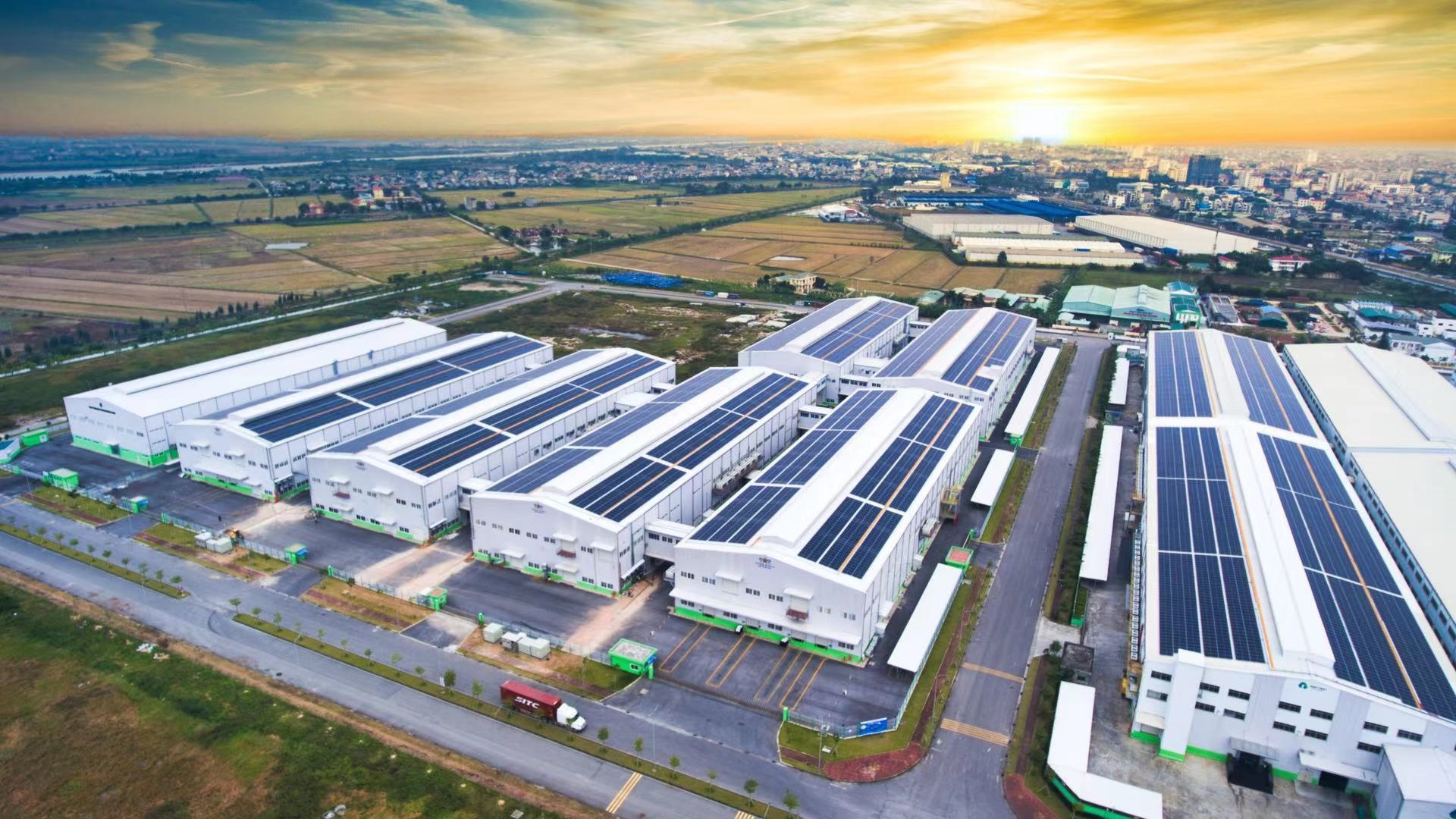 At a seminar from September 12 to 17, held by the World Sports Goods Industry Federation and the Vietnamese Delegation in Geneva, distinguished brands like Adidas and Decathlon spotlighted Vietnam's crucial role in sustainable manufacturing, praising its robust workforce and rapid assimilation of advanced technologies.
Leveraging its National Strategy for Green Growth 2021-2030, Vietnam is making substantial strides towards its sustainable development goals, with an emphasis on evolving its textile and footwear industries by 2035 to align with a circular economic model.
This commitment resonates deeply with international sustainability standards, enhancing Vietnam's influence in the sustainable supply chain sector.
The role of green certificates – which are emblematic of sustainable and responsible production and the use of renewable energy – is becoming increasingly crucial in today's market. These certificates are shaping the trajectory of global industries, with leading brands like Nike, Adidas, and Uniqlo embracing their net-zero commitments.
The competitive edge of green certificates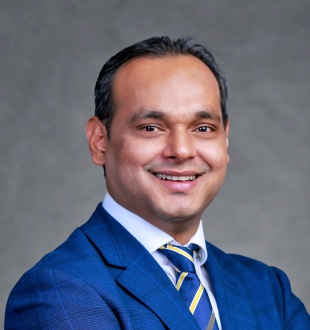 Samresh Kumar, chairman and CEO of SkyX Solar, a world-class rooftop solar and distributed energy solutions provider for commercial and industrial customers in Vietnam, conveyed this evolving paradigm in a discussion with VIR, "The strategic implementation of solar power to secure green certificates is becoming a noteworthy competitive advantage."
He went on to discuss the demand for green certificates across varied customer segments in Europe, foreseeing a market burgeoning with dynamism and opportunity over the coming years.
"With the markets becoming increasingly vibrant, the advent of precise and coherent mechanisms for acquiring green certificates for exports will become pivotal within the next 2-3 years," he predicted.
Kumar also highlighted how a commitment to renewable energy is emerging as a critical determinant of the competitive viability of suppliers.
He explained, "Our interactions with suppliers catering to global conglomerates like Nike and Adidas underscore a paradigm shift. Suppliers are now being assessed based on their proactive pursuits to secure green certificates."
Supplementing Kumar's observations, Naresh Govindan, director of Engineering and Project Management at SkyX Solar, stated that multinational corporations are under mandates to present annual emissions reports to their shareholders, catalysing a shift towards renewable energy sources.
"This shift has led to companies opting for rooftop solar power installations, even while awaiting the direct power purchase agreement mechanism, because of shareholder pressure," Govindan said.
Crafting a green future
SkyX Solar, leveraging the combined expertise of EDF Renewables and VinaCapital, stands at the forefront of renewable energy innovation in Vietnam. EDF Renewables brings global insights and cutting-edge technology, while VinaCapital contributes extensive local knowledge and market experience.
Currently, SkyX Solar is advancing over 100 megawatt peak of rooftop solar projects across Vietnam, catering to a diverse and creditworthy clientele.
This synergy of international acumen and local understanding is not just accelerating renewable energy solutions in the region, it is also a beacon of sustainable and environmentally responsible development. Poised to meet the growing demand for green energy, it promises a future of enhanced sustainability and innovation.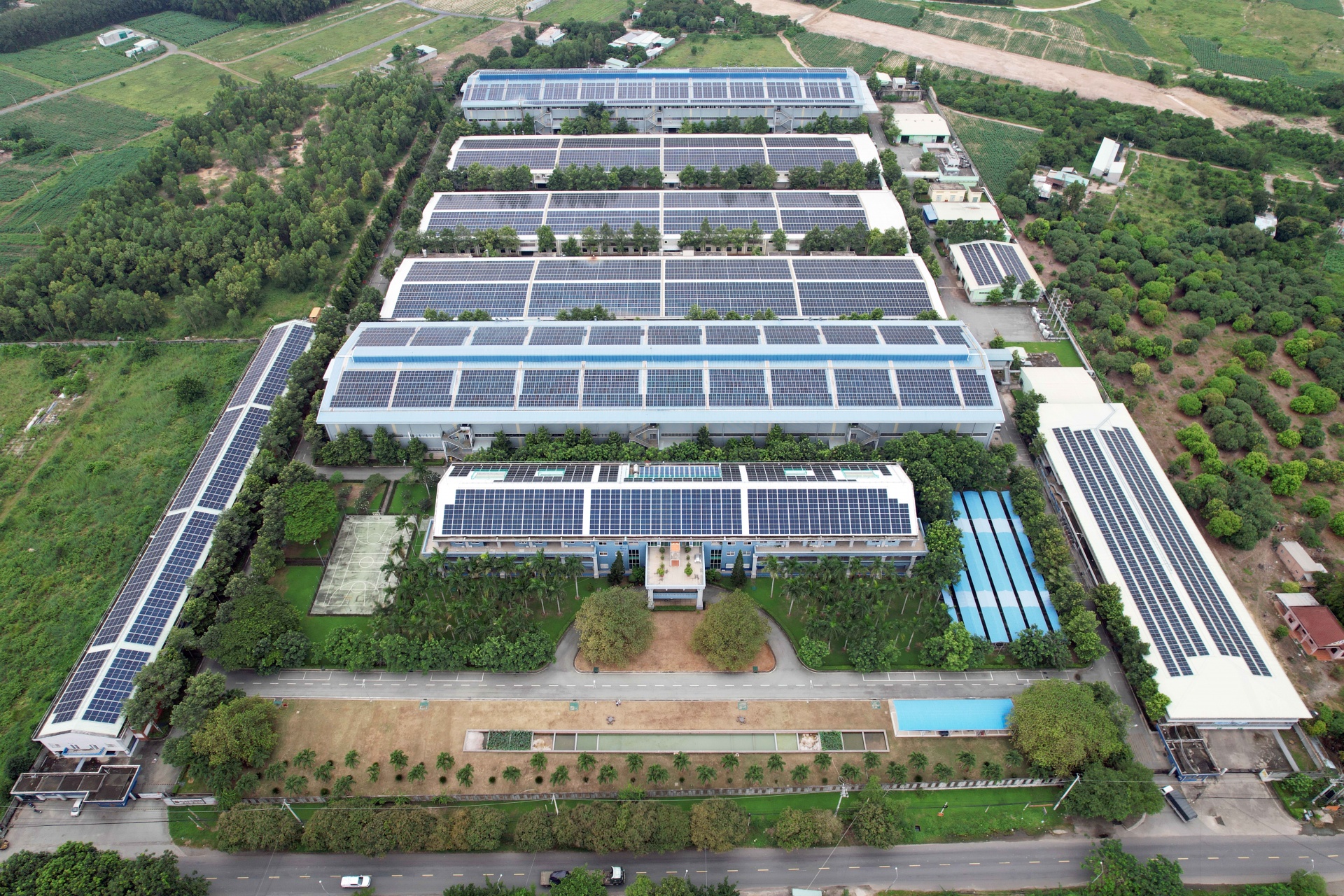 In June, SkyX Solar partnered with snack producer Mondelez Kinh Do Vietnam to invest in solar energy projects at its Hung Yen and Binh Duong plants, marking a bold step towards the goal of being a more sustainable company.
The installation of solar panels at Mondelez Kinh Do's plants is the largest solar energy project for Mondelēz International in Southeast Asia.
Kumar noted the subsequent phases of installation that were undertaken by Mondelez after the successful operation of the first system, as they had made commitments to their shareholders about utilising renewable energy.
Along with Mondelez Kinh Do, Skyx Solar boasts various other high-profile clients, including Tan A Dai Thanh, Hoiana Resort, DenEast, An Phat, Zannier Hotel, and Panko Quang Nam, among others.
In a broader context, Vietnam's ambition to become a hub for foreign direct investment (FDI) is opening doors to heightened sustainability in its IZs, bringing forth a multitude of opportunities in green energy sectors.
Kumar believes that this transformation and the commitment to sustainability in Vietnam are unlocking extensive opportunities for the proliferation of green energy innovations in the region.
"The movement towards sustainable and green IZs is undeniably shaping the future, contributing to Vietnam's ability to attract high-quality FDI," he opined.
In response, SkyX Solar has collaborated with numerous IZs, notably forming a strategic partnership with YSL Group.
YSL operates with intelligent green standards, thereby making SkyX Solar a top solution for companies situated within its zones who want to use renewable energy.
Kumar continued, "For new IZs, deploying rooftop solar installations has become an attractive proposition to lure companies to their premises."
However, Kumar also brought to light the difficulties faced by existing IZs, particularly in Dong Nai and Binh Duong, where factories desire solar energy amidst the serious electricity shortages.
"While factories could benefit from solar power systems, some IZs have been resistant, opting to stick with their own energy providers," he explained.
In terms of the lifespan and disposal of solar panels, Ho Long Hai, head of Legal Affairs at SkyX Solar shared, "Manufacturers assure a lifespan of 25-30 years. We believe that in the next 20-25 years, the technology for their waste treatment will have significantly advanced."
He cited the example of Europe, where the management of waste from solar panels has been a part of the operational cycle for years. "Although the waste hasn't reached substantial levels yet, the main issues revolve around time and cost," he added.
Additionally, he noted the ongoing improvements in the quality of solar panels, with manufacturers opting for more environmentally friendly and recyclable materials.
Hai conveyed a sense of hope and assurance by saying, "Manufacturers are utilising materials that are, to a large extent, eco-friendly and recyclable."
Celine Luu