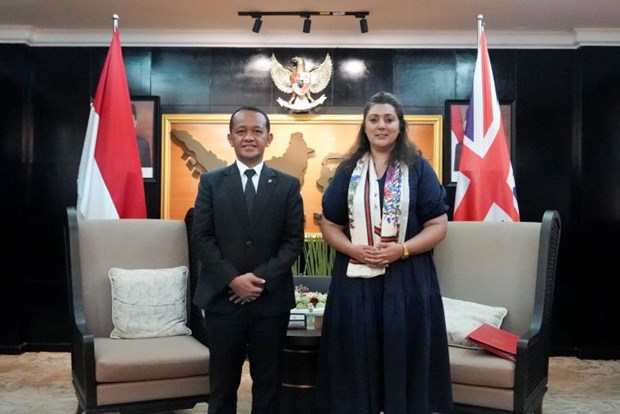 Indonesia's Minister of Investment Bahlil Lahadalia and Minister of State at the Department for Business and Trade of the UK Nusrat Ghani have discussed downstreaming investment opportunities in the critical mineral sector and electric battery development.
The officials also discussed renewable energy investment in a meeting on May 24.
Bahlil said the Indonesian government is keen to highlight that downstreaming is implemented through a green principle to achieve net zero emissions (NZE). He also offered to combine technology from the UK with raw materials from Indonesia.
For her part, Ghani welcomed Bahlil's idea and expressed her readiness to connect British companies to help Indonesia in downstreaming.
Ghani, who is also Minister of State for the Investment Security Unit, and Minister for Industry and Economic Security, said the UK government seeks to diversify raw materials for critical mineral resources, especially those used for solar panel and electric car battery development.
The Indonesian and British governments agreed to further discuss cooperation in the use of new technologies for renewable energy development to achieve the Sustainable Development Goals (SDGs) and NZE target of Indonesia./.
(VNA)