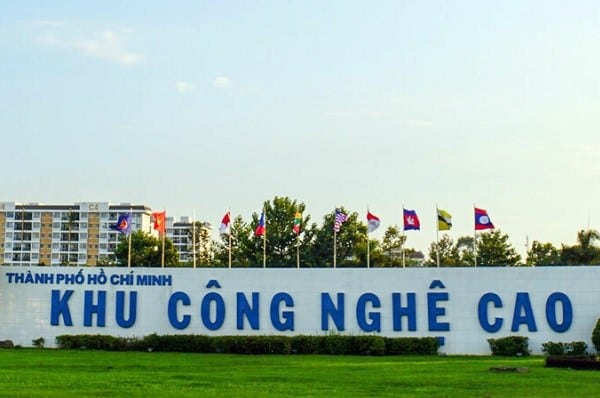 Nearly 85 per cent of FDI enterprises are still using outdated technology, which is a challenge for the Vietnamese economy in its efforts to realise the goal of net zero emissions by 2050, according to a report on vov.vn.
The foreign direct investment (FDI) sector is recognised as an economic sector capable of using the most modern technology and machinery in Việt Nam today, according to experts.
Green growth, sustainable development is an indispensable requirement and a common global trend. The Vietnamese Government has made very strong commitments at COP26, affirming Việt Nam's desire to achieve economic prosperity, environmental sustainability and social justice.
With thousands of projects spread across provinces and cities in the country, the foreign direct investment (FDI) sector is increasingly asserting its important role in the Vietnamese economy. In particular, many investors with green and sustainable projects have been choosing Việt Nam to develop, such as Lego and Nestle.
This is proof that FDI enterprises have been making important contributions to the sustainable development of Việt Nam, said Nguyễn Anh Tuấn, Deputy Director of the Foreign Investment Department of the Ministry of Planning and Investment.
"So far, according to our calculations, the business sector including FDI enterprises and domestic enterprises has invested about US$9 billion in fields related to green growth, green development such as renewable energy, or investment in equipment for the green economy. This figure accounts for about 2 per cent of GDP and average growth of this investment during the past 2 years is quite high, at 10-13 per cent, which is a very good sign," Tuấn said.
Achieving the goal of green growth requires mobilising the strength of the whole political system, especially the business community, including FDI enterprises. FDI enterprises have helped create a change in awareness of the business community, create resources and experience for management, provide modern technology and equipment to realise green growth goals in manufacturing in Việt Nam, Tuấn said.
Nguyễn Quang Vinh, Vice Chairman of the Việt Nam Chamber of Commerce and Industry, Chairman of the Business Council for Sustainable Development of Việt Nam, said that businesses must be more creative and innovative in production and business.
"I had the opportunity to visit Nestlé, they are co-operating with farmers through regenerative agricultural projects. Or Samsung, they also work with about 300 suppliers in Việt Nam. Large foreign investors can spread messages about green growth to the Vietnamese business community," he said.
According to statistics of the Business Council for Sustainable Development, each year the circular economy generates about $4-5 trillion and creates a lot of new jobs through new business models.
The Government continues to have action programmes to stabilise the macro-economy, reforming administrative procedures, creating a foundation for the business community. The business community must actively innovate and take advantage of the incentives in Việt Nam's development policy, according to Vinh.
(VNS)