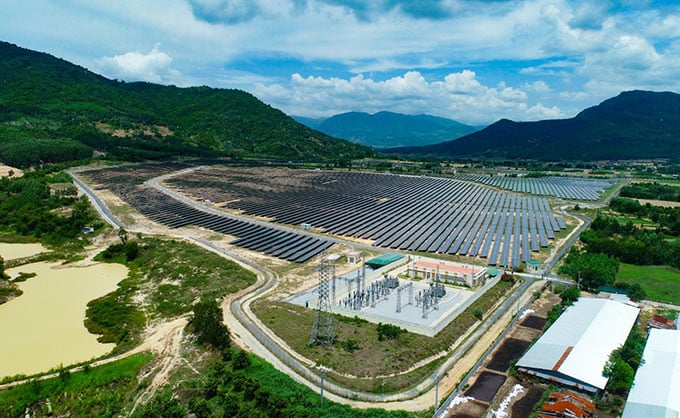 Ayala-led ACEN Corp. will develop Vietnam's first grid-connected battery energy storage system (BESS) that will be integrated with a 50-megawatt-peak solar plant.
In a stock exchange disclosure on Wednesday, ACEN said AMI AC Renewables, its joint venture with Vietnam-based energy firm AMI Renewables, had signed a memorandum of understanding with US conglomerate Honeywell to develop the 7.5-megawatt-hour BESS project in Khanh Hoa.
"The BESS project aims to demonstrate the commercial viability of battery energy storage in Vietnam and showcase the practical benefits of renewable energy, including its reliability and efficiency," ACEN added.
A BESS facility is used to store excess power from power plants during off-peak hours. Once electricity demand increases, the facility loads the stored power back into the grid to augment supply and prevent outages.
In this case, stored excess energy will be coming from the solar farm operated by AMI Khanh Hoa. The project will use a Honeywell energy storage system linked to the Khanh Hoa solar plant.
US Mission Vietnam awarded AMI AC Renewables a $2.9-million grant in October 2021 to spearhead the project, according to ACEN.
"The success of the BESS project at AMI Khanh Hoa will be among the achievements for the bilateral cooperation relationship in technological, technical and economic development between the US and Vietnam, and help contribute to Vietnam's target of net zero emissions by 2050," AMI AC Renewables chief executive Nguyen Nam Thang said.
INQ