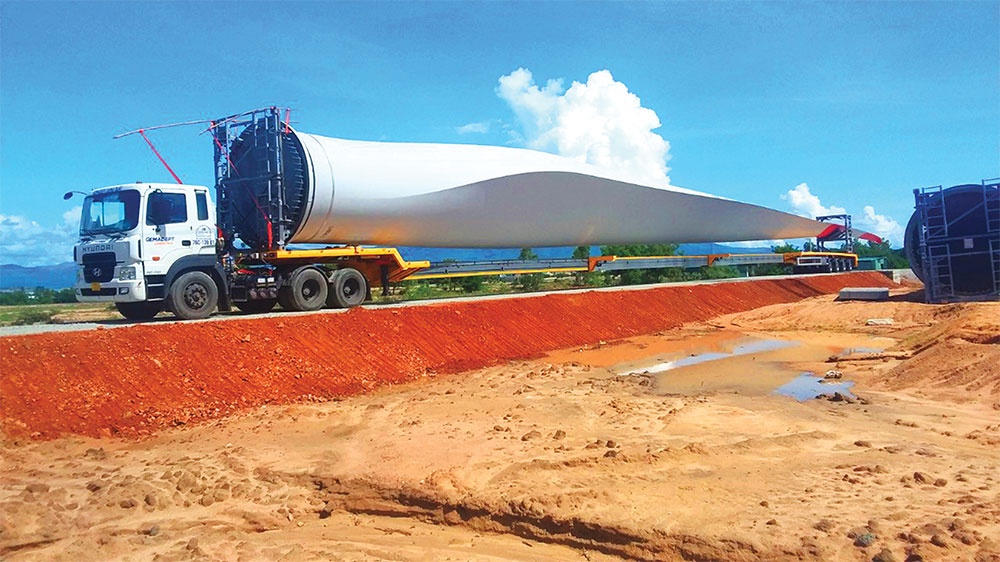 The energy transition in Vietnam is tied to the rapid growth of the economy, urbanisation, and industrialisation. We have seen the strong aspiration of the government to speed up the energy transition while meeting the requirements of economic development and the goal of becoming a high-income country by 2045. Energy transition is more seen as a potential engine for employment, and this trend will likely grow, helping to build support for renewables.
Fossil energy sources are gradually being replaced by green and clean energy sources, reducing greenhouse gas emissions and combating climate change, while Vietnam is one of the first countries to renew its nationally determined contribution to the United Nations Framework Convention on Climate Change in 2020.
The roadmap for the country's transition process towards green and sustainable development will not only need to ensure energy security, but also socioeconomic development goals. However, this process requires support from developed countries.
In 2023, Vietnam set four goals for the energy transition: no new coal-fired power plants after 2030; an increase in renewable energy sources; early access to technologies using new primary energy sources such as green hydrogen and green ammonia; and an improvement of the transmission and distribution infrastructure of the national electricity system.
The signing of the Just Energy Transition Partnership (JETP) between International Partners Group and Vietnam in December 2022 will support the country's ambitious climate targets and a substantial increase in renewable energies. This further reiterated that the governments, private sector, banks and all major institutions with a stake in energy have agreed that its negative environmental impacts far outweigh short-term economic gains.
The JETP targets, reflected in the draft of the Power Development Plan VIII (PDP8), estimate an investment cost of $142 billion for 2021-2030, the vast majority of which must come from the private sector. With the revision of the Law on Electricity, this will create a framework for attracting more private investment into supporting the transition.
While such policies are much welcomed by the private sectors, more could be done to attract the funding necessary to move away from coal. Vietnam will need bankable and economically feasible energy projects. However, to maintain grid strength, the country must also secure a baseload sufficient to replace coal. This means the transition towards renewables, hydrogen, wind, and solar will have to get there by way of flexible gas/liquefied natural gas (LNG) and eventually replaced by hydrogen.
Evidence shows how policies could encourage investment in renewables with the subsidised feed-in tariffs for solar and wind energy. However, several GWs of these projects have failed to meet the commercial operation date deadline, and are awaiting a pricing mechanism that makes sense for both investors and buyers.
Vietnam's Ministry of Industry and Trade has recently issued the maximum tariffs for these transitional projects, but it still takes time for Electricity of Vietnam (EVN) and investors to agree a specific tariff for each power plant.
Due to the pandemic, the industry has been facing delays in construction work in wind and solar power plants, and rooftop solar. Therefore, delays in commissioning and commercial operations are sometimes beyond the control of the investors.
These projects are clean energy generation assets, of which some are ready to operate. In the current context, a timely solution is needed more than ever to address this issue while awaiting new tariff policies for renewable energy projects.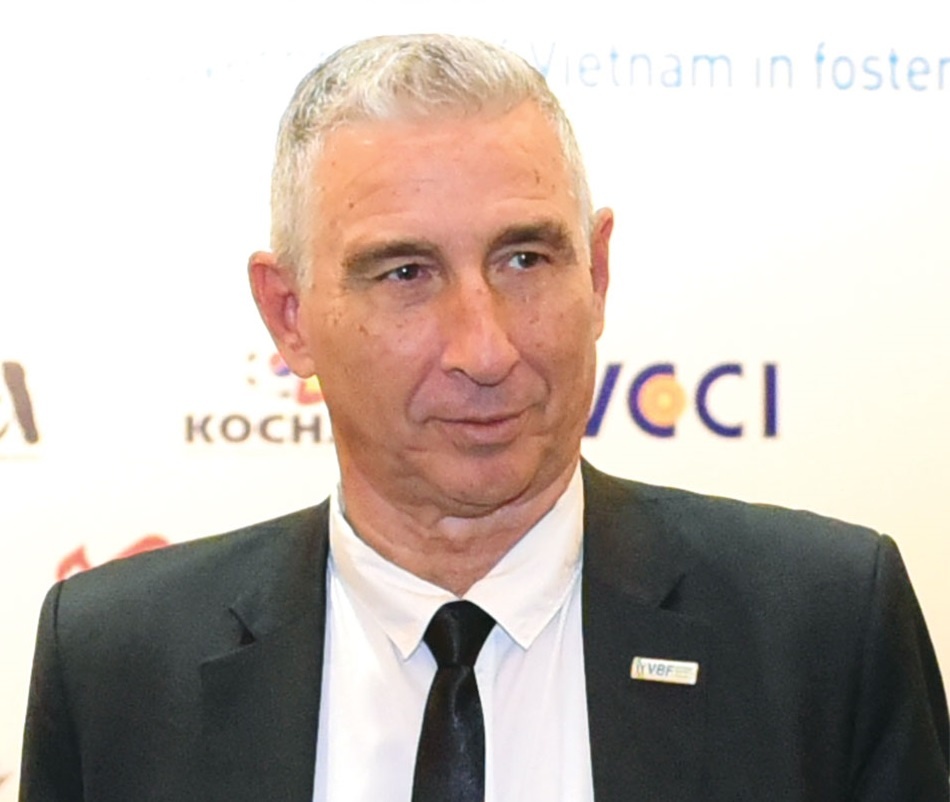 Robust solutions
A financially strong EVN to enable a bankable power purchase agreement (PPA) is a prerequisite for sustainable power development. EVN cannot continue to pay substantial subsidies and take losses in the sale of electricity. Moreover, it will require the revision of current legislations to address the financing difficulties reported by EVN.
There is still green financing which offers favourable rates to private investors to reduce carbon emissions. However, improvement of the legal framework on green financing activities is key to give more clarity on criteria for granting green finance.
The off-grid power projects, especially rooftop solar systems in the form of on-site corporate PPAs and self-investment by the private sector continues to grow. The off-grid models have shown that producers and users can develop sustainable long-term agreements, and these should be reviewed to allow EVN workout pricing for using the national grid.
In the context of the JETP, the early approval of the pilot for the offside corporate direct PPA would be much welcomed. Such a pilot is important to attract investors and private investments, not only in the energy sector but also in other sectors where companies are looking for clarity in the ability to source affordable green energy when making investment decisions.
We recognise that offshore wind has potential in Vietnam and in the future contributing as a baseload for the national grid. We are glad to become a member of the Offshore Wind Taskforce, which serves as a platform for sharing best practices. Recently, many foreign investors are interested in developing large offshore wind farms in Vietnam. However, to develop a large offshore infrastructure project, Vietnam must address current legal uncertainties.
We hope the taskforce will provide more background information, especially on the use of sea areas under the Law on Sea 2012 and Decree No.11/2021. Without any property rights over the allocated sea area, the project developer may not be able to mortgage the sea area to the project lenders. We also look forward to the guidance of the government so that survey and development activities for offshore wind projects can commence soon.
If the framework for offshore wind is set properly, Vietnam can attract billions of dollars of investments into projects and supply chain, create thousands of jobs and establish a strong driver for economic growth.
Developing a framework
Meanwhile, batteries will play a more important role in the country's power sector. To enable further integration of solar, wind, and distributed energy, and enhance grid stability, clean sustainable energy storage batteries can be a key factor. We believe that battery energy storage can solve the challenges with renewable integration in Vietnam, assuring grid stability and playing a pivotal role in achieving Vietnam's net-zero carbon emissions target by 2050.
Therefore, it is hoped that the government will soon develop a legal framework, market mechanisms, and related guidelines for development of clean sustainable energy storage batteries in Vietnam. There is also potential for indigenous iron/saltwater batteries, and competitive-cost environmental-safe rare earths for batteries and energy production, which will benefit Vietnam long-term.
Hydrogen is another important part of the long-term solution. While too expensive to use today, it is cost-effective for industrial and agricultural use, development, research, and international investments should make prices affordable in the distant future. Vietnam should therefore ensure that LNG-to-power and offshore wind projects are built with hydrogen in mind.
We urge the government to ensure that new projects help to drive Vietnamese private sector capacity. Such massive international investments have huge potential for not only driving the tax base and providing the energy necessary for economic growth, but also training entire Vietnamese generations of future Vietnamese companies with the needed technical and managerial leaders.
Therefore, all new power projects should engage Vietnamese companies wherever possible from planning to building and on to operation and assisting in on-the-job and institutional capacity building.
Some of the concerns we have raised are much aligned with the recommendations from the Environment Working Group. Vietnam has never been better positioned to involve the private sector in financing and supporting the transition to a decarbonised future. We fully agree that it is key to focus policies on increasing access to climate finance across all sectors of the economy, and incentives to adopt energy-efficient technologies to attract the necessary funding to decarbonise.
This year, we will develop the Made in Vietnam Energy Plan 3, which will concentrate on the private sector support for PDP8, especially in securing the private sector financing, supporting local and international planning, improving investment, and operations through needs assessment, capacity building training and sharing of best practices towards a sustainable power development plan.
Our discussions with the private sector for the needs assessment exercise confirms that businesses require predictability and sustainability in policies, as well as transparent and consistent implementation of policies for their decision-making. However, the limited capacity of the local authorities to simplify administrative procedures and enable effective coordination across departments is among the factors that could be improved.
The private sector believes that Vietnam needs to rely on fossil fuels for more than 10 years for energy transition to meet the zero-carbon target by 2050. Such a transition will mostly require international financing as local banks and investors are not well-prepared to support new projects in large-scale solar, offshore wind, hydrogen yet.
Nevertheless, our capacity building activities will continue, showcasing the private sector's efforts and support for Vietnam in its energy transition process.
John Rockhold – head of the Power and Energy Working Group under the Vietnam Business Forum