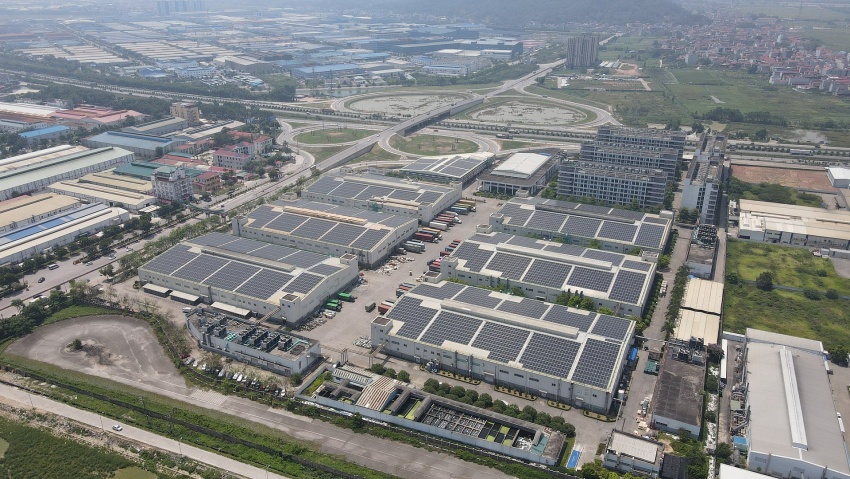 The drive to develop renewable energy sources stems from the imperative to address electricity shortages. Vietnam's power sector has experienced substantial growth in recent decades, with both capacity and demand for commercial electricity consistently expanding by an average annual growth rate of 10.5 per cent between 2011 and 2020.
Electricity production surged from 93 billion kWh in 2011 to 215 billion kWh in 2020. Forecasts suggest that this growth will accelerate to an annual rate of 10 per cent from 2021 to 2030. These predictions align with Vietnam's rapid urbanisation and its economic growth model, which relies heavily on manufacturing.
Confronted with the mounting demand for electricity in both production and daily life, Vietnam faces challenges in meeting power supply requirements. Despite recent additions of utility-scale renewable energy sources, which now account for 25 per cent of capacity, most of these installations are concentrated in the central and southern regions.
As Vietnam's hydroelectricity production declines due to the country's vulnerability to the impacts of climate change, the challenges posed by periodic weather disruptions, such as this year's El Niño, only exacerbate the situation, particularly during the dry seasons.
During the most recent session of the National Assembly, chairman of the Economic Committee Vu Hong Thanh discussed the limitations of hydroelectric power, which has already reached 80 per cent of its capacity with minimal room for further development.
At the same time, the expansion of coal power sources needs to align with Vietnam's commitments made at the 26th Conference of the Parties to the United Nations Framework Convention on Climate Change. The current power structure relies heavily on fossil fuels, particularly coal-fired power, which constitutes approximately 45 per cent of the total electricity output.
Vietnam's National Power Development Plan VIII (PDP8) was finally approved on May 15, after numerous delays. However, further measures will be necessary to enhance both production and transmission capacities nationwide, particularly in the northern regions.
PDP8 places considerable emphasis on the swift implementation of renewable energy to address the existing electricity shortages and serve as the primary power source of the future. The plan prioritises renewable energy development more than its predecessors. The goal is to achieve a renewable energy share, excluding hydropower, of approximately 30-40 per cent in the overall energy mix by 2030, corresponding to a capacity of 5,000-10,000MW.
Moreover, Vietnam has the potential to raise this ratio to 47 per cent through the Just Energy Transition Partnership. Looking ahead to 2050, renewable energy is projected to comprise approximately 68-72 per cent of the entire energy system.
In light of this, the pursuance of widespread rooftop solar energy adoption is understandable. The country is aiming for 80 per cent of factories and 20 per cent of homes and office buildings to utilise rooftop solar energy for on-site consumption by 2050, rather than exporting excess electricity to the grid. This presents a significant opportunity for the development of the solar energy industry.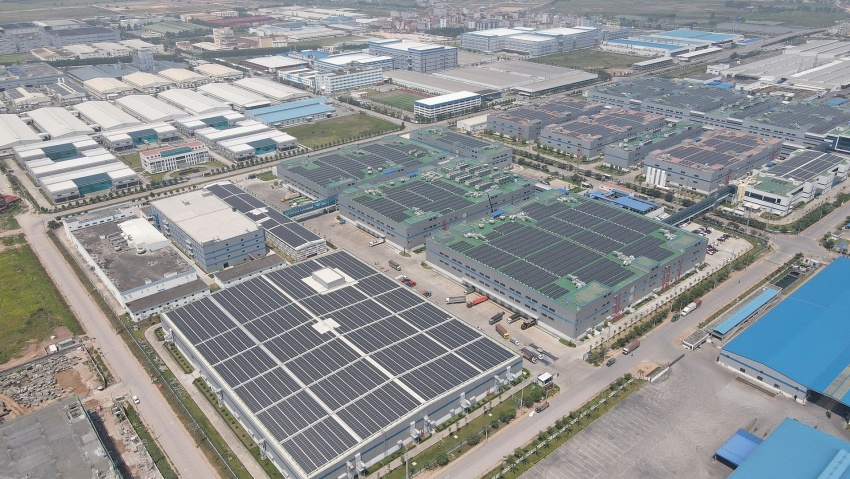 Is rooftop solar the best solution?
Experts and developers from the renewable energy business community consider Vietnam to be an attractive market for investors interested in the growth of distributed solar energy.
Chung Dieu Tuan, CEO of Copper Mountain Energy Solar Investment JSC, expressed his optimistic outlook for the market, attributing the driving force to the increasing demand for rooftop solar installations from FIEs in the manufacturing sector, particularly in the electronics, semiconductor, and textile industries.
"As part of the global effort to achieve net-zero emissions, international brands and manufacturers operating in Vietnam must transition to renewable energy sources. This requirement creates further opportunities for the development of the distributed solar market within the country," said Tuan.
According to data from the Vietnam Energy Partnership Group, as of June 2023, the total production capacity of rooftop solar energy systems had reached around 8GWp, a significant increase from 1GWp in December 2020.
The Savills report for 2022 indicates that the combined area of industrial and commercial roofs given over to solar energy production is approximately 80,000 hectares, with an estimated growth rate of 10 per cent on-year. However, solar energy currently only accounts for just 8 per cent of the total roof area used for production. Consequently, the rooftop solar market in Vietnam is projected to be one of the fastest-growing segments over the next decade.
An example of successful implementation is Foxconn, a major manufacturing partner for global brands such as Apple. In June 2023, Foxconn launched a rooftop solar project with a capacity of 19MWp in Bac Giang province. The company plans to test-operate an additional rooftop solar system in July with a total capacity of 32MWp, accounting for 20 per cent of Foxconn's current factory roof area in Vietnam.
Foxconn is expanding its operations in Vietnam due to favourable economic, political, and social conditions, with rooftop solar becoming an integral part of their energy transition strategy for existing and future factories in the country. The first project by Foxconn was licensed and implemented successfully within a three-month timeframe, including procurement, installation, and supervision stages conducted with globally renowned technical consultants.
Following in the footsteps of Foxconn, other global electronic giants, and manufacturers such as Samsung and LG are also preparing to unveil their energy transition plans in the coming months. Additionally, notable textile, fashion, and footwear brands including Adidas and Nike have recently taken active steps towards adopting distributed solar energy.
However, since rooftop solar systems can only meet around 20-30 per cent of the actual energy consumption demand, FIEs are hopeful that the Vietnamese government will implement solutions to aid energy conversion plans. In particular, the foreign business community has been engaged in dialogue with the government to promote the adoption of Direct Power Purchase Agreements.
Furthermore, there are calls for the government to prioritise the development of an urgent response initiative to mitigate the impact of power shortages and outages. This will be crucial in establishing long-term solutions to address periodic power interruptions.
Nhat Ha