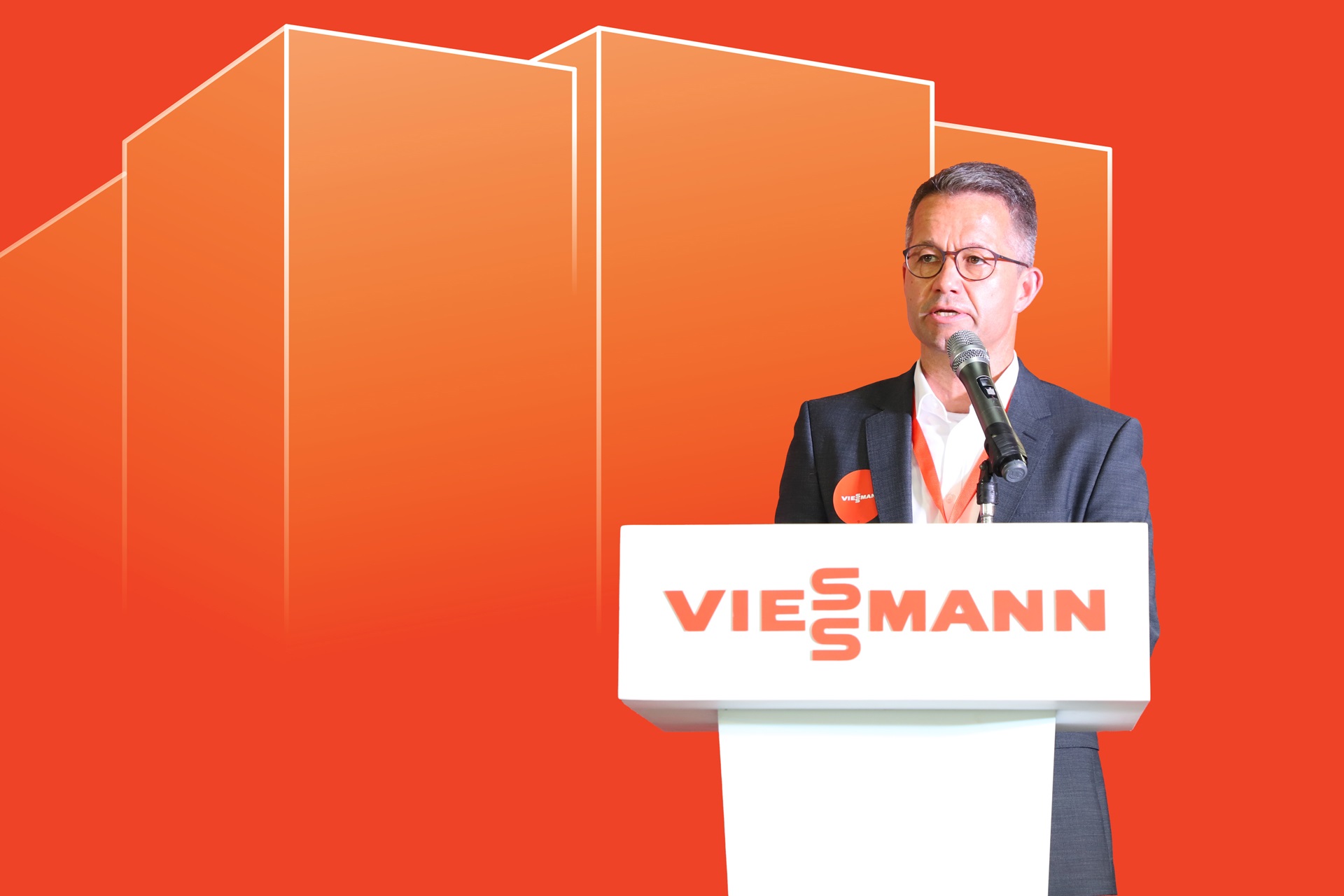 As part of its global expansion strategy to contribute to the development of the economy and promote sustainable production throughout the Southeast Asian region, Viessmann has launched its first factory in Vietnam.
Viessmann's global sustainable production strategy
In response to the impact of climate change, Viessmann has set the goal of becoming one of the leading companies in reducing gas emissions and promoting sustainable development. Viessmann's climate strategy prioritizes energy efficiency, renewable energy use, and emission reductions.
Under the "Energy Efficiency" category, Viessmann focuses on the development and production of energy-saving devices such as water filters and smart controllers for heating and air conditioning systems. In addition, the company prioritizes research and development of new energy-saving solutions. Viessmann is committed to using renewable energy sources such as solar energy and geothermal energy to reduce gas emissions in the "Renewable Energy Use" domain.
Viessmann has made a positive contribution to the global greenhouse gas reduction through the "Emission Management" in particular by utilizing advanced technology and efficient production processes. To ensure compliance with international standards and regulations, the company also enhances monitoring and reporting of greenhouse gas emissions.
By educating its employees on energy-efficient solutions and sustainable development, Viessmann promotes a sustainable company culture. Its also encourages the use of high-efficiency transportation to reduce gas emissions from employee commuting.
Commitment to sustainable development at the Dong Nai factory
Viessmann's factory in Dong Nai is committed to make a contribution to achieving net-zero emissions in production operations by 2050, as part of the company's global climate strategy. The specific climate target is to cut emissions by 48% in absolute terms by 2030. This means that, despite strong growth, Viessmann aims to reduce emissions by up to 75% compared to 2005 levels.
Viessmann has closely monitored sustainability factors throughout the Dong Nai factory construction process, making every effort to establish production infrastructure that meets future requirements. Viessmann uses solar energy technology as one of its effective solutions, with solar panels installed on the roof to generate electricity and cool the production area beneath the factory.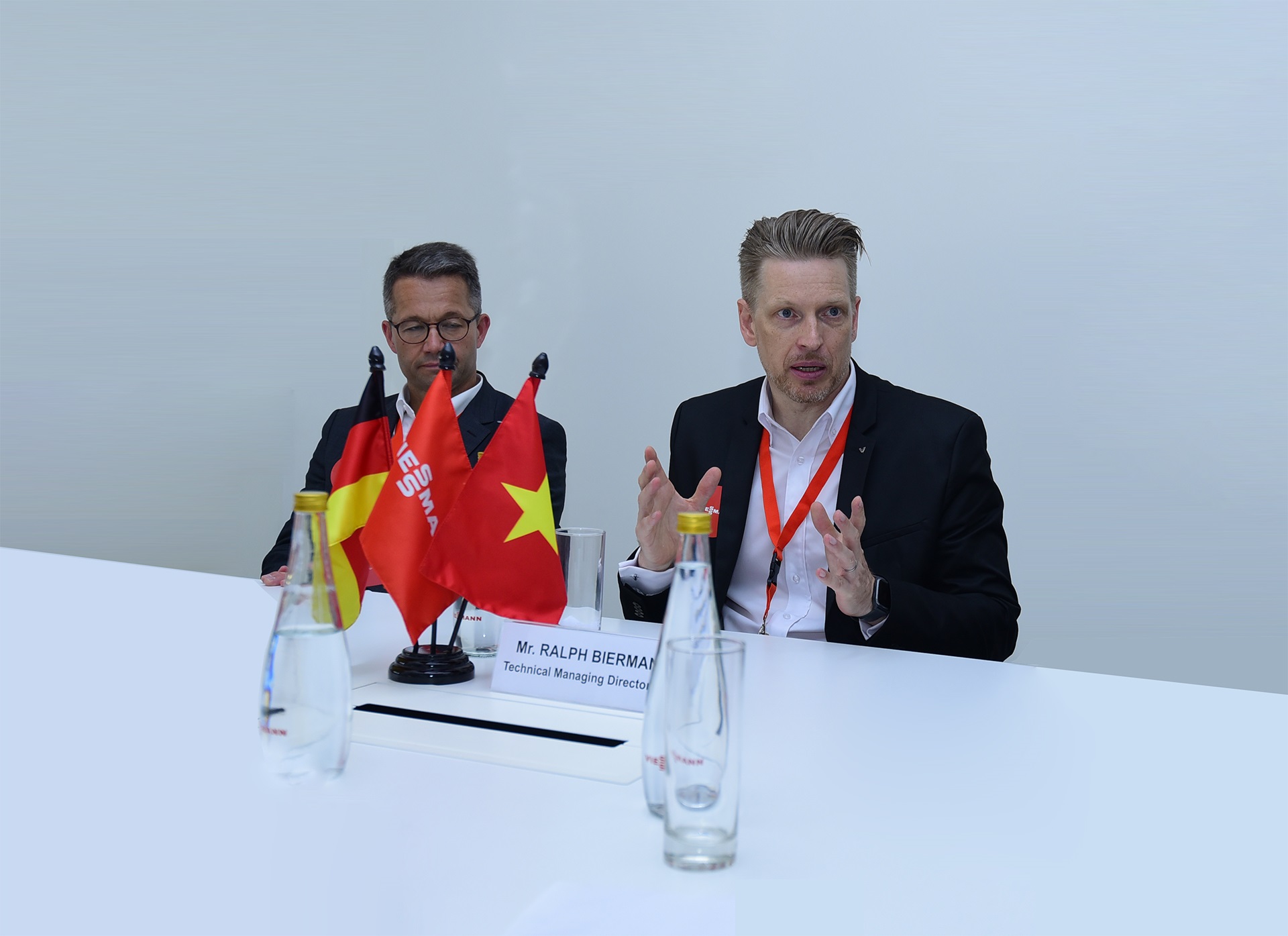 Ralph Biermann, Technical Managing Director Southeast Asia, stated, "Sustainable manufacturing has been taken into consideration at (the) Dong Nai (factory) from day one. We put maximum effort into establishing future-proof sustainable manufacturing step by step." He continued, "We not only use photovoltaic technology to generate electricity but also focus on the use of sustainable materials in our production and packaging processes."
Viessmann's products are packaged without the use of styrofoam at the Dong Nai factory. Instead, it uses plastic-free fibers sourced from renewable materials in Vietnam. In addition, the production process has also become more sustainable by using environmentally friendly foaming agents for water heater insulation.
"We have decided to switch to shock-resistant trays made of paper for our products. These shock-resistant trays are made of 100% recyclable paper," Ralph Biermann added. This demonstrates Viessmann's commitment to selecting sustainable development solutions not only in the Vietnamese market, but also throughout the Southeast Asian region.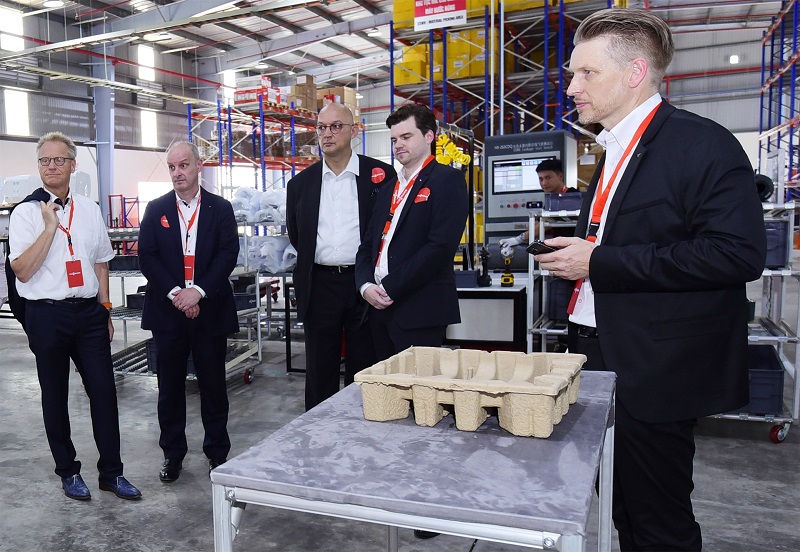 ---
About Viessmann
The company Viessmann was founded in 1917 as a local garage for heating technology. Today, it has become a global, broadly diversified Group with over 14,500 family members and a total revenue of over 4 billion euros. The Viessmann Group is one of the world's leading providers of sustainable climate (heating, cooling, water and air quality) and renewable energy solutions with locations in 74 countries.
Website: www.viessmann.com.vn
Tel: 028 66702862
---