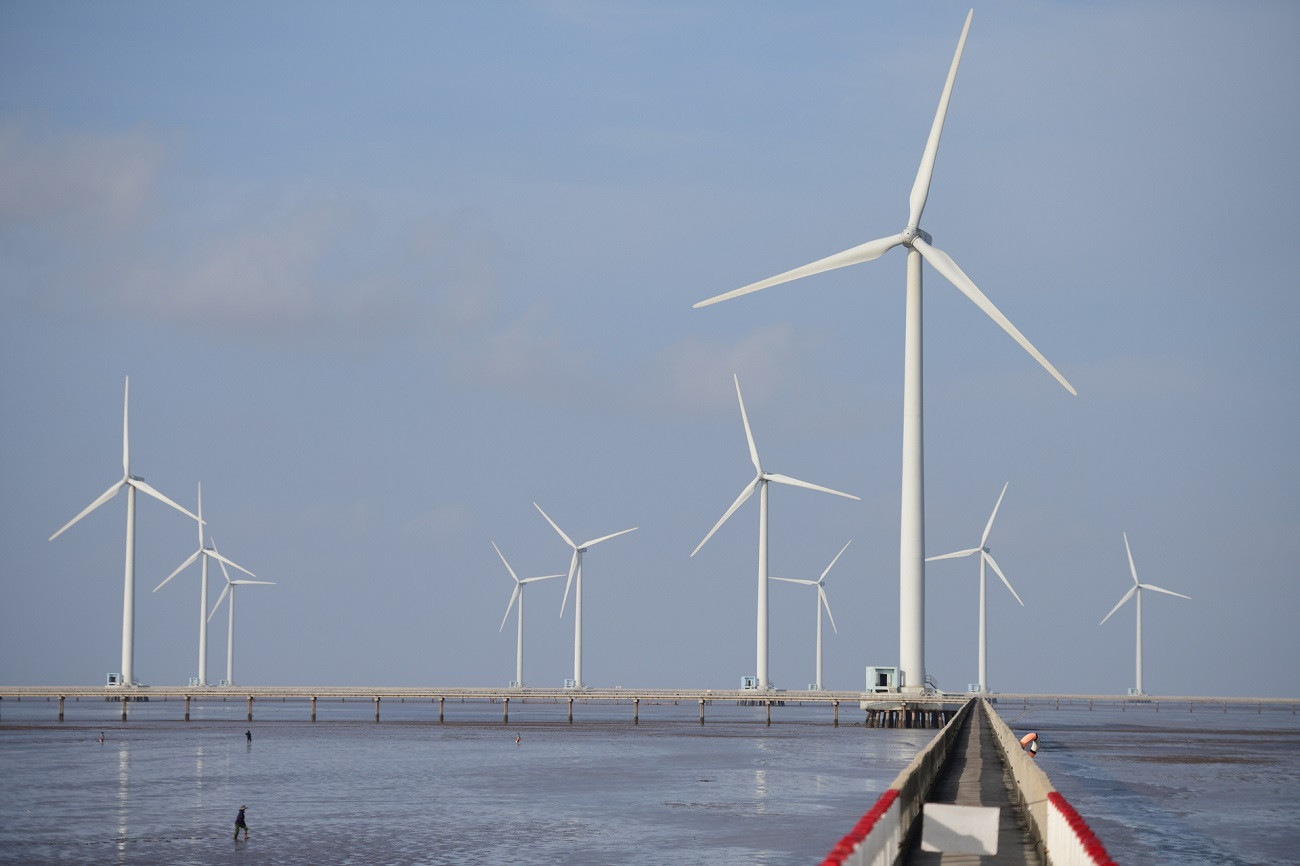 The role and importance of renewable energy has spurred discussion amid the hot development of wind and solar power projects.
VietNamNet talked to Dr Le Hai Hung from the School of Engineering Physics of the Hanoi University of Science and Technology about the development of renewable power.
At a recent seminar held by the National Assembly's thematic monitoring delegation on power development policies in 2016-2021, you said that Vietnam has learned a lesson in developing renewable energy. Why did you say so?
Before 2016, Vietnam had almost no renewable energy. But after the Decision 11/2017 that encourages the development of solar power projects was released, renewable energy in general, and solar power in particular has been developing very rapidly, with total capacity from tens of MW in 2016 to 4,442 MW in July 2019. This means that just within one year, solar power capacity soared by 100 times, while Vietnam, which was not found on the renewable energy map, has become a solar power powerhouse in ASEAN, just after Indonesia (6,700 MW).
The hot development has posed challenges. First, it has overloaded the national power transmission system. As a result, in 2020-2021, many solar power plants could not provide electricity to the national grid, or could sell only a part of output because of the overloading of the transmission network.
This explains why since 2020, investors have not been interested in renewable power.
In June 2020, Deputy Prime Minister Trinh Dinh Dung signed Decision 13/2020-TTg about solar power prices. With the decision, investors rushed to develop rooftop solar power and new problems arose.
EVN announced in 2021 that it would cut 1.3 billion kwh of renewable power because of overly hot development. However, I think the figure must be much higher.
So should Vietnam continue to develop renewable power following such lessons?
The Ministry of Industry and Trade (MOIT) reported that as of the end of 2020, the total capacity of solar power of the whole country had reached 19,400MW, or 25 percent of total capacity of the system, but output had just accounted for 4.3 percent (10 billion kwh vs 247 kwh).
There's a weak point of renewable power in that power generation depends on weather conditions. Humans can control nuclear reactions but cannot control nature.
Therefore, renewable power must not be considered reliable for production. The discontinuation of renewable power also generates bad scenarios for the transmission system.
Our view is that the state cannot and should not spend a lot of money to build a larger transmission network just to receive all the capacity of renewable power plants.
Renewable power requires a very large initial investment rate, occupies a large amount of land, and it is not really friendly to the environment.
Why do you say it is 'not really friendly to the environment' if it is still considered 'clean electricity'?
We often say that renewable power is a type of clean power and environmentally friendly. But this is not completely true. In order to manufacture solar panels, we have to use many highly toxic elements such as bismuth (Bi) and cadmium (Cd). When exploiting these elements, people change the natural environment.
Also, the process of making solar panels requires high heat to create quartz and clean components. To do this, of course, fossil fuels will be used and the process will inevitably emit large amounts of greenhouse gasses such as carbon dioxide (CO2), sulfur dioxide (SO2), nitrogen trifluoride (NF3) and other solvents.
The collection and treatment of expired solar panels is also a big headache to environment management officers. The first solar power plants in the world were built in the 2000s which means that the time to remove solar panels is nearing, but there is still no standard process to annul or recycle solar panels.
There are some wise investors who asked suppliers to receive the solar panels back when the panels expire.
So, we won't be able to rely on renewable power sources in the future?
We know that of the types of renewable energy, solar power is the fastest and most practical growing technology, which can partially replace fossil fuel in the future. However, in the next 10 years, I personally think that we still cannot consider solar power as a reliable source of energy for production and people's daily life. I believe that nuclear power is a clean and reliable type of power for production and people's daily life.
Luong Bang