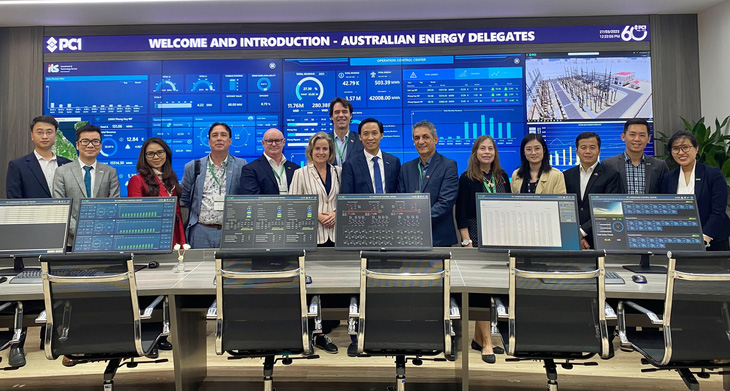 At the forum jointly held by the Australian Trade and Investment Commission (Austrade), the Electricity and Renewable Energy Authority under the Ministry of Industry and Trade, and the Vietnam Electricity Group (EVN), the energy transition of the two countries and Australia's new energy technology and solutions were introduced.
The event was among those to celebrate the 50th anniversary of the diplomatic relations between Vietnam and Australia.
Building energy storage systems in Vietnam
Renewable energy needs large storage equipment which meets safety standards and is eco-friendly. A typical solution in Australia is the energy storage battery.
This is a feasible solution to optimize the renewable energy resources if power plants cannot operate, while the electricity output cannot be used up immediately.
At the forum, two Australian firms introduced their hi-tech energy storage batteries.
Magellan's batteries are designed to be used in families or power stations.
Meanwhile, Ultra Power Systems' Vanadium batteries are suitable for small spaces in need of high safety levels. In Australia, Vanadium batteries are used in mines.
Masoud Abshar, CEO of Magellan Power, told Tuoi Tre (Youth) newspaper on the sidelines of the forum that the company is willing to transfer the energy storage battery production technology to Vietnam.
"We can directly provide solutions to Vietnam but some solutions require high costs. Therefore, we will help you develop systems and equipment so that you can produce the batteries on your own," Abshar said.
He stressed that the storage of renewable energy in Vietnam is a must.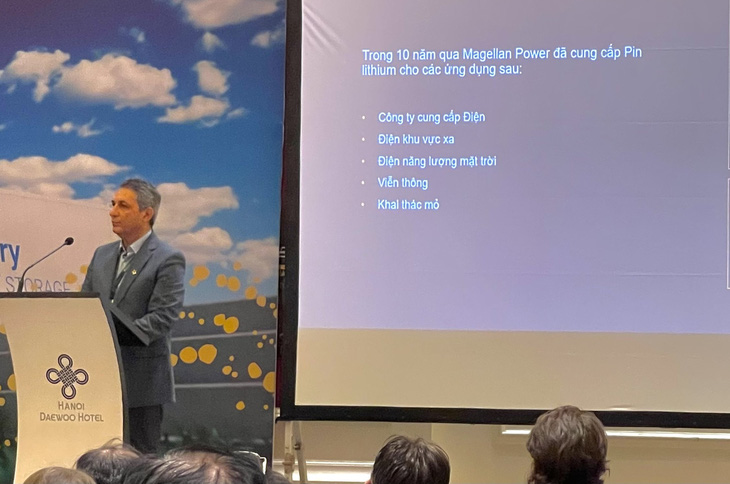 Vietnam, Australia share net-zero goal
Giving a speech at the event, Australian Ambassador to Vietnam Andrew Goledzinowski said the Australian government made a commitment to climate action, with a target of reducing greenhouse gas emissions by 43 percent by 2030 and to zero by 2050.
Simon Roz from the Australian Department of Climate Change, Energy, the Environment and Water said the national grids of the two countries are quite similar as they depend on fossil fuels, mainly coal-fired power.
The proportion of renewable energy in Australia's total electricity output reached a record in the last three months of last year, at more than 40 percent.
Australia set a national hydro strategy to boost its energy exports.
Roz expressed his desire to cooperate with Vietnam in realizing the net-zero carbon emissions target.
Vietnam's national grid fails to meet renewable energy connection demand
Vietnam's renewable energy demand rises 8-10 percent per year. However, Vietnam's national grid is failing to meet this demand.
According to an energy transition road map in the Ministry of Industry and Trade's power development plan VIII, Vietnam will not develop new coal-fired power projects after 2030 and liquefied natural gas power plants after 2035.
As for renewable energy, the Ministry of Industry and Trade wants to enhance the generation of wind, solar, and biomass power.
Thanh Ha – Thanh Hien – Duy Linh