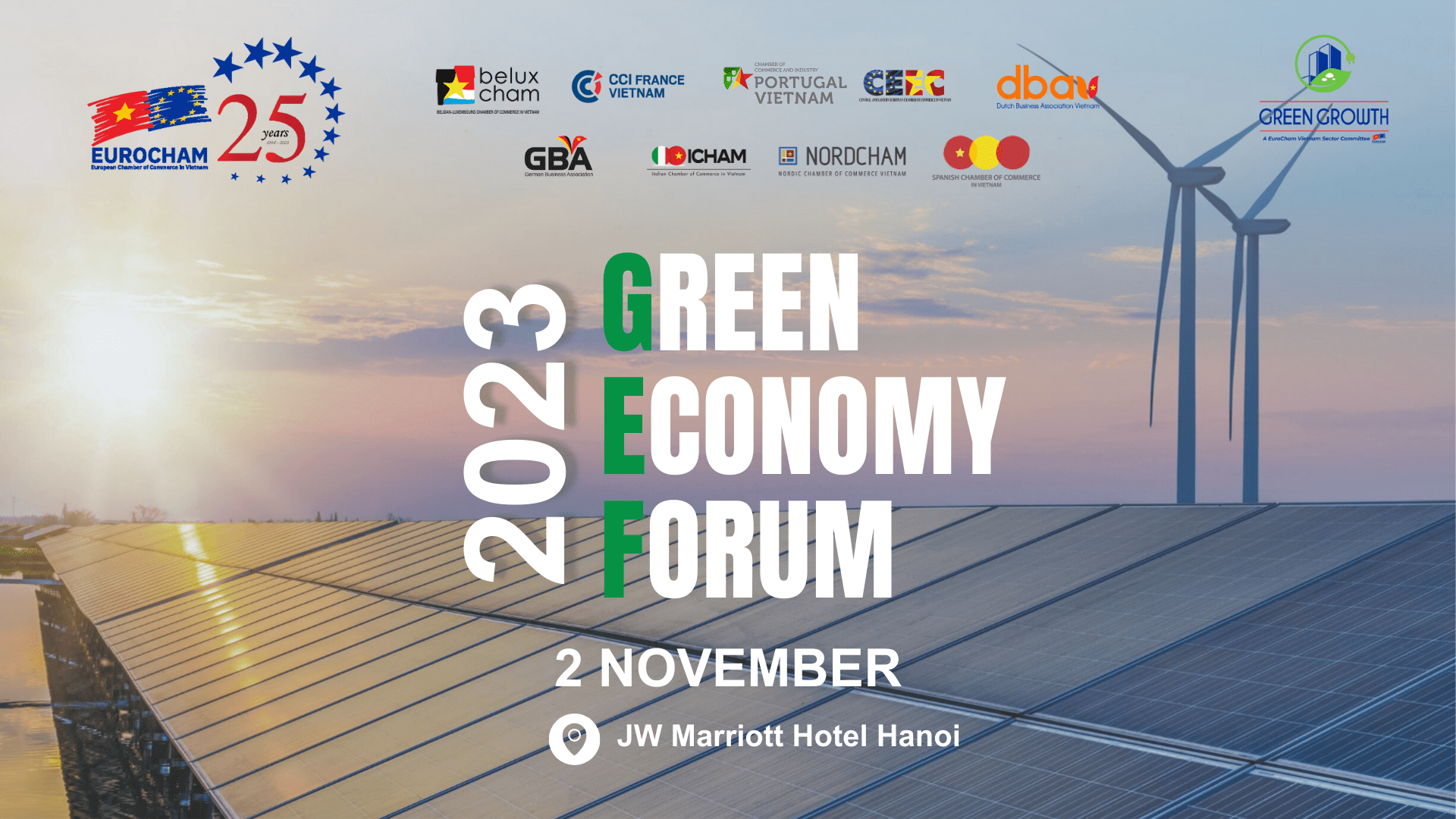 The Green Economy Forum (GEF) is the premiere event for businesses and governments to accelerate discussion and dialogue on green growth in Vietnam.
Join us as public and private sector stakeholders unite to share perspectives on innovation, policy, and investment.
Building upon the roots laid by our Green Economy Forum & Exhibition (GEFE) 2022, this day of dialogue will serve as a catalyst for cultivating Vietnam's sustainable future.
Time: November 2nd, 2023 | Venue: JW Marriott Hotel Hanoi
Attend GEF 2023 and:
∘ Network with leading businesses, industry leaders, and government representatives from Vietnam and the EU
∘ Learn about the latest trends and innovations in green growth
∘ Share your insights and experiences with a global audience
∘ Shape the future of sustainability in Vietnam
This year's event will feature a high-level plenary and twelve conference sessions as follows: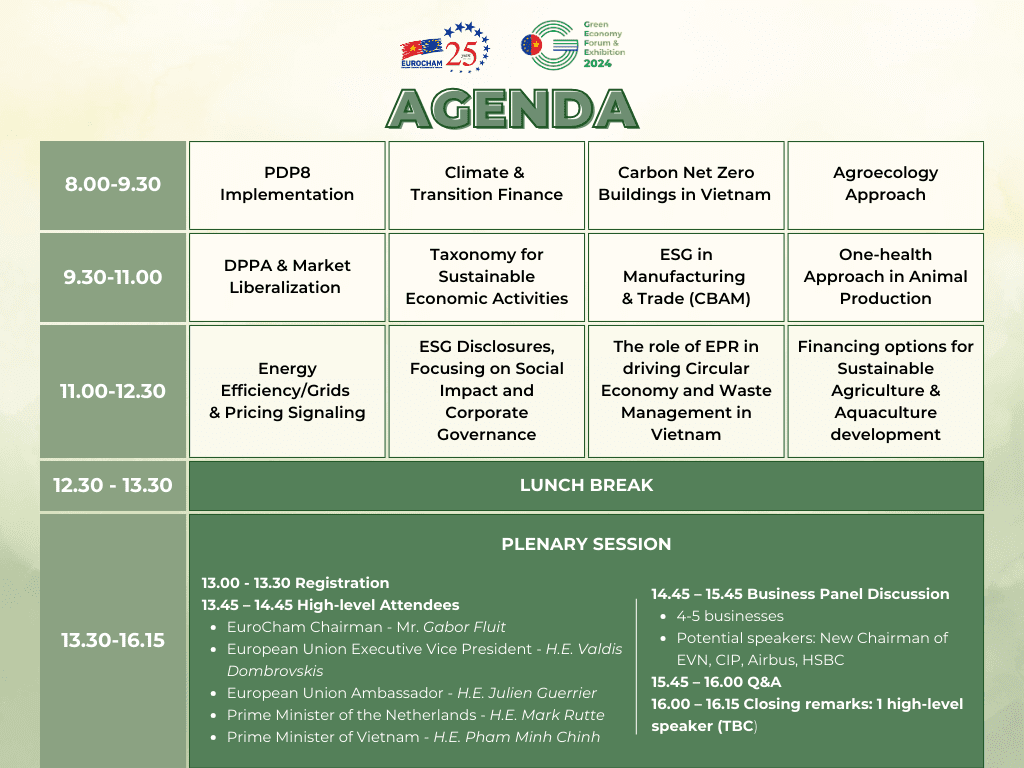 Each panel will break down the following key aspects: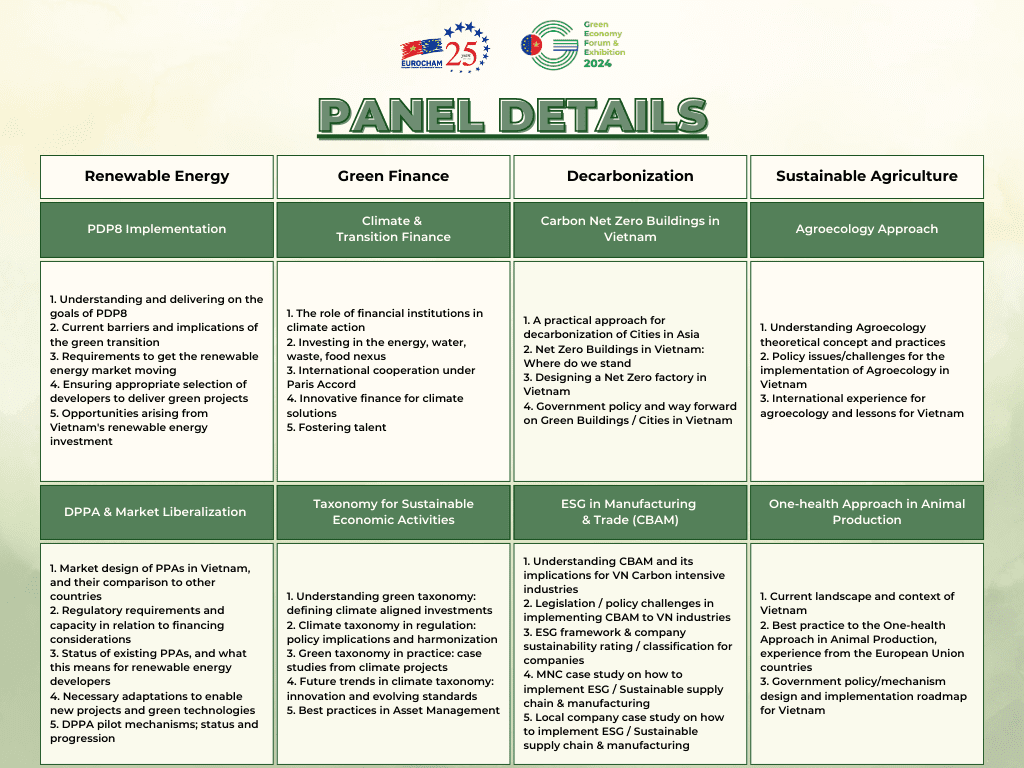 Sub-Topics in the Green Economy Forum 2023:
A high-level plenary session involves B2B & B2G discussions with senior EU-Vietnam decision-makers following the agenda below: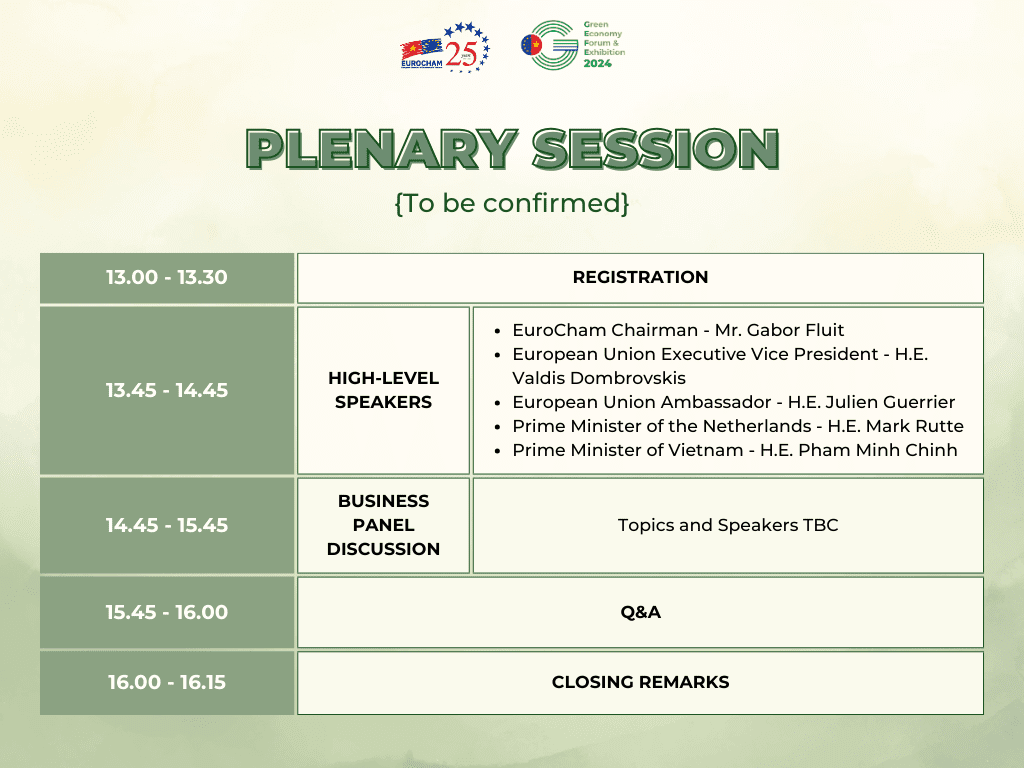 Register now and be part of the conversation!
For more information, please visit our website or contact us at:
∘ rebecca.bauden@eurochamvn.org (Rebecca)
∘ nhi.chau@eurochamvn.org (Bich-Nhi)
EuroCham