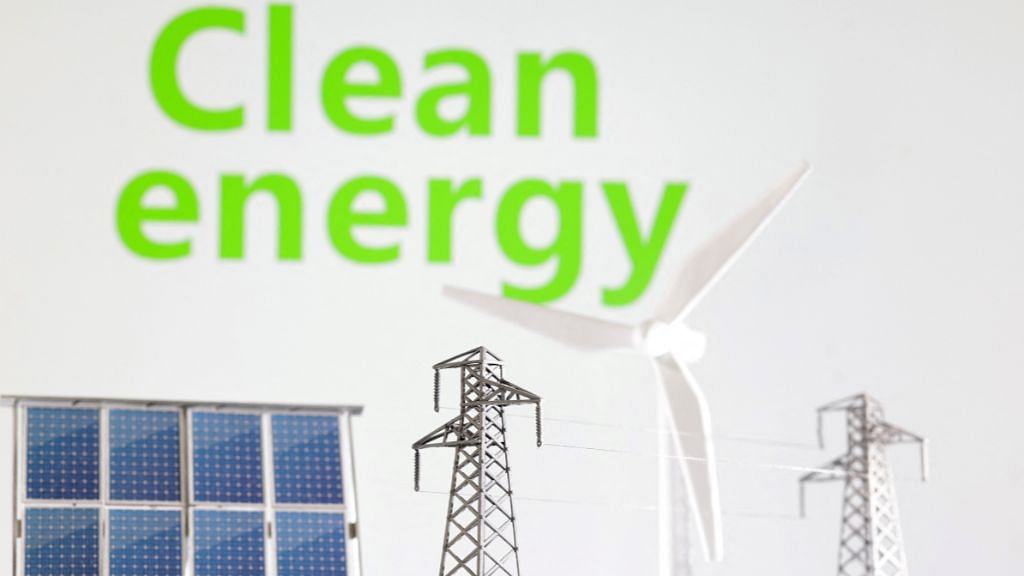 Malaysia is in talks with richer nations, hoping to follow its neighbours Indonesia and Vietnam in striking a finance deal to transition away from polluting coal power towards more renewable energy, the country's climate change minister said.
Malaysia, which relies on coal and natural gas for 75% of its power needs, is trailing its Southeast Asian neighbours on clean energy expansion – and climate experts say the new government should tap more global green funding to cut carbon emissions, tackle the effects of warming and protect nature.
In late 2022, Indonesia and Vietnam clinched big finance partnerships with rich nations to shutter their coal-fired power plants early and reduce greenhouse gas emissions.
Nik Nazmi Nik Ahmad, Malaysia's minister of natural resources, environment and climate change, said his government had been engaging with developed countries – including the United States, the European Union and Japan – on the prospects for energy transition and other climate-related deals.
"We saw how Indonesia tapped into the just energy transition plan, and Vietnam as well. Conversations are ongoing," he said during an interview at his ministry in Putrajaya, adding that he hoped an energy transition deal could be reached within the next one to two years.
Like many countries across the region, Malaysia is hit regularly by the impacts of rising temperatures and more extreme weather – whether choking haze linked to regional forest fires, droughts or floods.
Despite being a country mega-rich in biodiversity, Malaysia is also a major producer of palm oil and timber – which many environmentalists blame for deforestation and climate change.
Malaysia's Prime Minister Anwar Ibrahim, who formed a government after last November's election, is looking to bolster his country's green credentials and is scheduled to hold talks with U.S. climate envoy John Kerry, said Nik Nazmi, whose office was unable to provide a firm date.
The government is also setting up an advisory team ahead of the COP28 climate summit, scheduled to take place in Dubai from Nov. 30-Dec. 12, which will enable Anwar to make "some major announcements" going into that conference, said Nik Nazmi, without offering further details.
In the meantime, no new coal power plants are being built or approved by the government, which is looking to relax regulations on solar power, especially for rooftop installations on homes and factories, to take advantage of Malaysia's central location in Southeast Asia for future power exports.
"Vietnam and Indonesia have been benefiting the last few years – and Malaysia has been that student in the class sitting in the middle (that) nobody notices," said Nik Nazmi, 41, who is serving in his first ministerial role. "We need to be at the forefront."
Net-Zero Goal
Malaysia has pledged to cut its planet-heating emissions dramatically by 2030 and reach net-zero emissions by 2050.
Nik Nazmi said those goals – agreed by previous governments – were "quite lofty" for the region, but he confirmed that Anwar's administration would stick with the net-zero pledge "for now" and there would be no backtracking.
Nonetheless, any green energy transition would not be "painless" due to Malaysia's heavily subsidised electricity market and its reliance on gas and coal, he added – and the sooner decisions are made to help achieve its goals, the better.
To meet those commitments, the government is preparing a long-term, low-emissions development strategy and an act on energy efficiency and conservation, both of which will be adopted this year, while a much-delayed climate change bill will be passed by 2025, Nik Nazmi said.
On electric vehicles (EVs), which accounted for less than 2% of Southeast Asian vehicle sales in 2022, the minister said they remain a luxury item for most Malaysians – but more affordable Chinese EV makers coming in to partner with local firms could be a "game-changer".
Indonesia, with the world's largest reserves of nickel – used extensively in making EV batteries – is already aiming to become an EV manufacturing hub for the region.
Nik Nazmi said Malaysia could match this due to its abundance of rare earth metals, also used in EV manufacturing.
"I know that electrification is the way forward. Malaysia does not want to be left behind," he said.
Many Malaysian states are keen to start such mining but the federal government is drafting a framework to ensure that rare earth minerals are not just shipped overseas, he added.
"We are looking at building more mid-stream or downstream processing," he said. "It has to be as sustainable as possible."
Forest Rangers
In his personal life, Nik Nazmi tries to practice what he preaches by turning his family's food waste into compost and carrying a reusable water bottle when on the move.
When the new government decided to merge the natural resources and environment ministries, he opted to base his ministry in one of the most energy-efficient and green buildings in the administrative capital of Putrajaya.
Nik Nazmi's 12-year-old son, meanwhile, also keeps him on his toes. When seeing a forested area being cut down, he takes a photo on his phone and sends it to his father with the tongue-in-cheek message "you're not doing your job, minister".
Deforestation rates in Malaysia have fallen in recent years, according to monitoring service Global Forest Watch, although the country has lost nearly a fifth of its primary forest in the past two decades.
Under Malaysia's constitution, forest management falls largely under state control, but in 2019 the federal government began providing funds to help the poorest states with forest conservation – which the new government more than doubled in its latest budget to 150 million ringgit ($33.7 million).
Nik Nazmi said this money should be seen as an incentive, and he hopes it will increase further in the coming years.
To supplement laws, penalties and existing enforcement officials, the number of "community rangers" – military and police veterans, indigenous and local communities helping to protect wildlife and forests – will also be ramped up, he added.
"I describe them as the frontline of fighting deforestation and wildlife poaching," the minister said.
Michael Taylor, Thomson Reuters Foundation