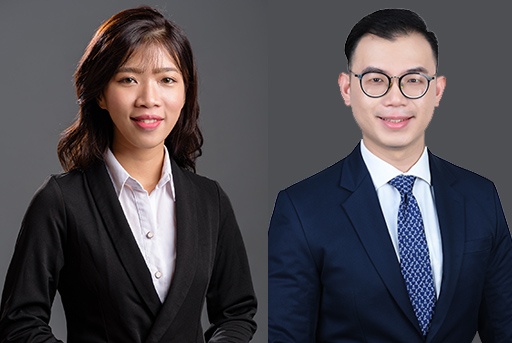 Established last December between Vietnam and the International Partners Group (IPG), the Just Energy Transition Partnership (JETP) could facilitate Vietnam in achieving its goal of net-zero by 2050 and a future for green power.
Highlights of Vietnam JETP
$15.5 billion to be mobilised
An initial amount of at least $15.5 billion will be deployed over the next 3 to 5 years through a combination of financial instruments with the following breakdown:
• IPG members will mobilise half of that total ($7.75 billion) through public sector financing, likely on more attractive terms than Vietnam could secure in the capital markets.
• Glasgow Financial Alliance for Net Zero Working Group (GFANZ) members will work to mobilise and facilitate the other $7.75 billion through private financing, once the public sector financing has been secured by the IPG.
JETP Resource Mobilisations Plan
The initiative will be subject to the adoption of the JETP Resource Mobilisations Plan (JETP-RMP), set forth for the purpose of utilizing funds, and otherbterms of finance by Vietnam. The JETP-RMP should be developed and published by Vietnam with the endorsement of IPG by November 2023.
JETP Secretariat
A secretariat will be established between Vietnam and the IPG by April 2023 to assist in drafting the JETP-RMP and to provide administrative and technical support to Vietnam for the duration of JETP.
JETP-RMP goals
JETP-RMP will facilitate Vietnam in the following:
• The development of a green transition legal framework that covers facilitating investment in renewable energy and strengthening the grid.
• The acceleration of decarbonisation from current net-zero peak planning of 240 metric tones of CO2 equivalent (MtCO2e) by 2035 towards reaching a peak of no more than 170 MtCO2e emissions from electricity generation by 2030.
• A reduction in Vietnam's project pipeline for coal-fired generation from a planned capacity peak of 37 gigawatts (GW) to a peak of 30.2 GW while phasing out unabated coal-fired power generation.
• An acceleration of power generation mix composition of renewable sources and hydroelectricity from the planned 36 per cent to at least 47 per cent.
• The development and implementation of education, vocational training, and reskilling programmes for labour affected by the green energy transition.
Power Development Plan VIII (PDP8)
The coal power peak capacity and phase-out position of JETP is reflected in the drafting of Power Development Plan No. 8 (PDP8). The renewable and hydroelectrical composition in the power generation mix may be aligned in a similar direction set out in JETP. We anticipate the issuance of PDP8 may be further delayed for revision.
Challenges: Decommissioning coal-fired power plants
One of the focuses of JETP is the phasing out of coal-fired power plants, the decommissioning of which may be addressed in the to-be-issued JETP-RMP. As there is currently no regulation regarding the decommissioning of coal-fired power plants, we may therefore anticipate regulations related to such in the future.
There would otherwise be no established mechanism regarding compensation to investors for the early termination of coal-related investment projects or for the cost allocation concerning the demolishment of coal-fired power plants deemed unsuitable for repurposing.
Key-takeaways and note to investors
• Subject to the establishment of JETP-RMP and other implementation instruments, JETP will mobilise the financing of a $15.5 billion package for Vietnam.
• Should JETP be implemented accordingly, it will help Vietnam in the regulatory development of strengthening grids and transitioning to a green energy economy.
• JETP aims to accelerate and assist Vietnam in achieving net-zero by 2050.
• Vietnam's coal phase-out will be one of the key challenges for JETP amid an existing heavy reliance on coal power.
• In relation to re-education and vocational training for transition workers affected by JETP, such as coal miners or power plant workers, some businesses may benefit from financing.
• Renewable energy project financing may expect a surge in supply in the future amid JETP's aims of financing green energy projects.
• Aside from the JETP-RMP, PDP8 will be one of the first few key instruments to realise JETP in Vietnam.
• JETP is a non-binding declaration, and therefore it is still subject to JETP-RMP establishment and other implementation instruments by all parties under the declaration.
Chan Hong – Vi Nguyen