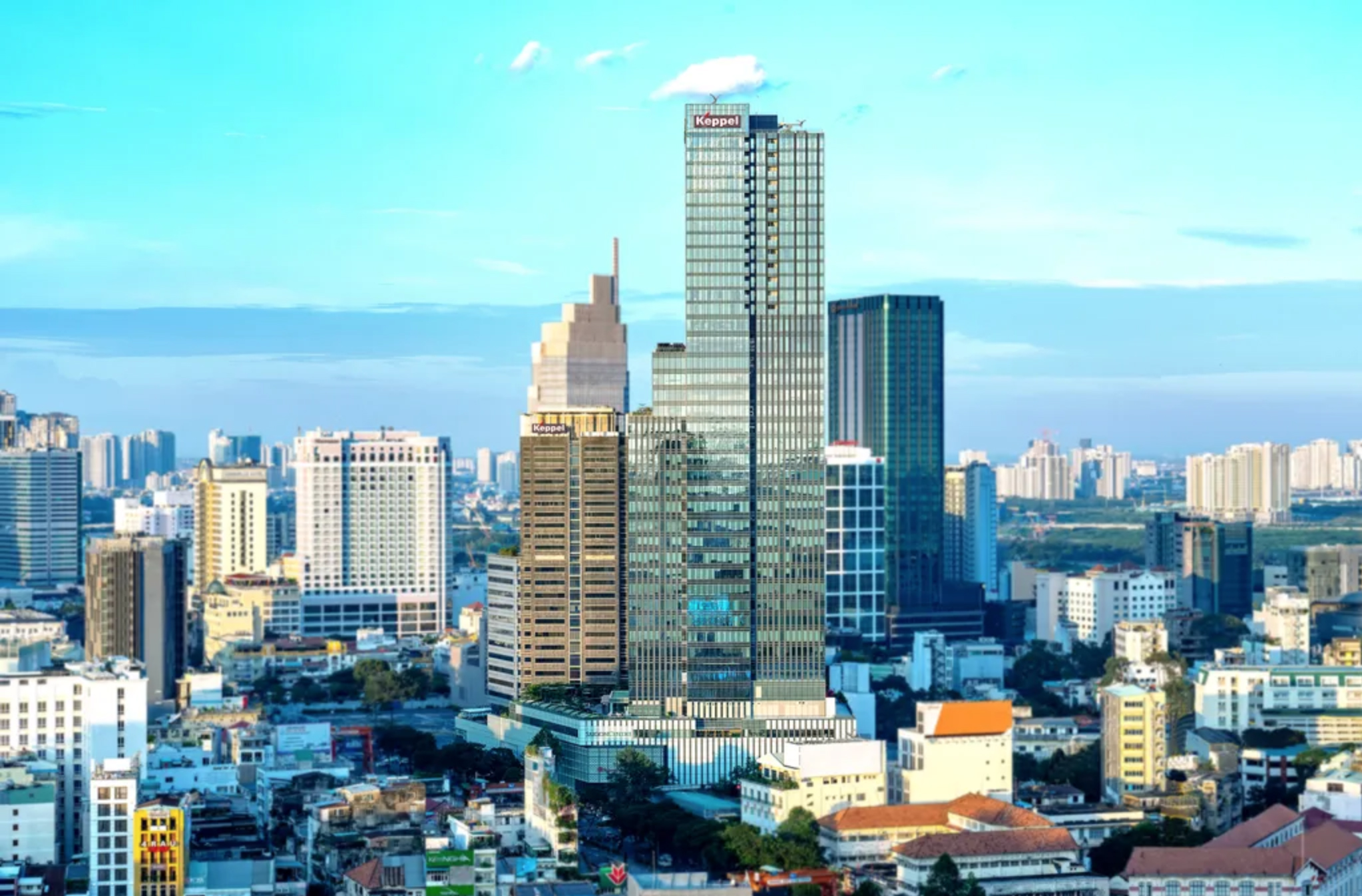 A strong legacy of over 30 years
Keppel is a pioneer foreign investor in Vietnam's real estate market. Over three decades, Keppel's projects have significantly contributed to the transformed urban landscape of Ho Chi Minh City. Its high quality portfolio includes premium residential projects such as Villa Riviera, Riviera Cove, The Estella, Estella Heights, Empire City, Riviera Point, CELESTA City, as well as investment-grade commercial properties such as Saigon Centre and Estella Place in Ho Chi Minh City.
Keppel's Empire City and Riviera Point projects have an impressive absorption rate of over 99%, while commercial developments like Saigon Centre and Estella Place have maintained a 100% annual occupancy rate. Our malls are also the prime choice for high-end brands such as Chanel, Hublot and Tag Heuer. Our Grade A office buildings Saigon Centre Tower 1 and 2 serve as headquarters for multinational companies like AIA, DBS, Mitsubishi, ANZ, Garena, Lazada, and the Singapore Consulate-General in Ho Chi Minh City. Additionally, Saigon Centre Tower 2 features Sedona Suites, Keppel's premium serviced apartments, catering to top-tier professionals from international organisations in Vietnam.
Collaborating closely with esteemed partners like Khang Dien, Phu Long, Tien Phuoc, Tran Thai, and Gaw Capital has played an instrumental role in shaping Keppel's achievements. These partnerships have not only strengthened Keppel's presence but have also fostered a thriving environment for strategic growth and investment opportunities.
As at December 31, 2022, Keppel's Real Estate Division had USD1.1 billion worth of assets in Vietnam, which made up over 12% of the Division's total assets. The total floor area of commercial that Keppel has developed in Vietnam exceeds 400,000 m2, accounting for 24% of the Group's floor area in countries where it has a presence. This is a reflection of Keppel's pioneering spirit in the provision of solutions for urban spaces.
Keppel's commitment to excellent quality and design has been recognised by a series of prestigious domestic and international awards. In 2022, Keppel won 12 awards at the PropertyGuru Vietnam Property Awards, including Best Sustainable Real Estate Developer and Best Mixed-use Developer.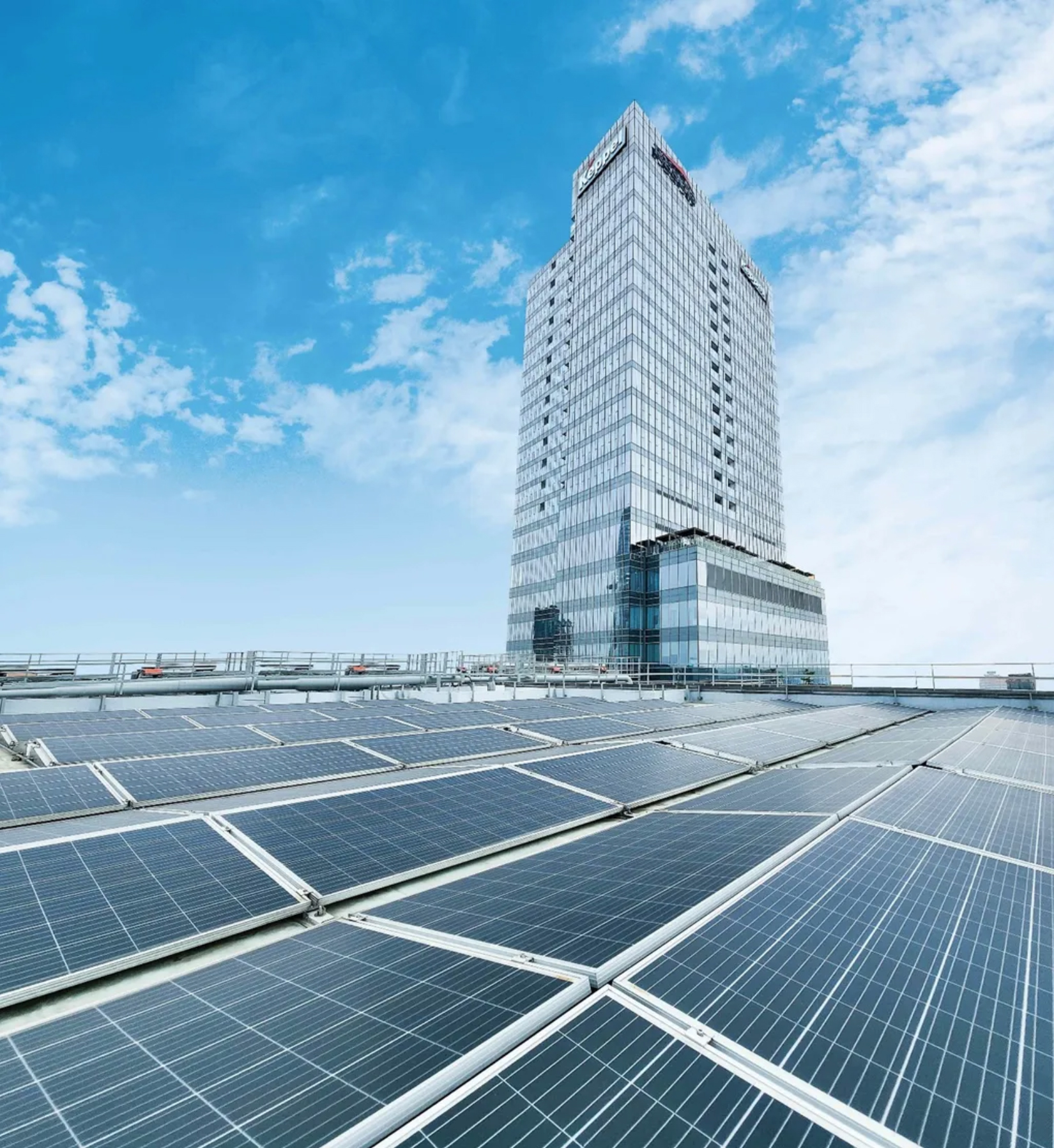 Contributing to Vietnam's sustainable growth
Keppel's expanding investment portfolio not only demonstrates its robust financial capacity but also reflects its dedication to Vietnam's sustainable development and its long-term commitment to the Vietnamese market.
At the UN Climate Change Conference in Glasgow (COP26), Vietnam's Prime Minister Pham Minh Chinh made a commitment to bring net emissions to zero by 2050. As a leading player in the real estate sector, Keppel is fully aligned with the Vietnamese Government's goal as it aims to contribute to a greener environment by providing sustainability-related solutions to help its customers and communities reduce their carbon footprint.
Keppel's Real Estate Division has committed to reduce its Scope 1 and 2 absolute greenhouse gas (GHG) emissions by 100% from 2020's level by 2030, as well as committed to reduce its Scope 3 GHG emissions from purchased goods and services by 20% per square metre by 2030 from the 2020 base year.
To cater to the evolving needs of its customers and the community, as well as to support climate action, Keppel is also developing new business engines with sustainability in mind. The company has identified Sustainable Urban Renewal (SUR) as one of the key market segments where it is well placed to make a difference.
The SUR model, based on retrofitting and revitalising existing buildings, provides a greener, less costly, and faster alternative to new construction, and can contribute to the circular economy. By incorporating smart and sustainable features into retrofitted buildings, Keppel will enhance the assets' performance and value.
Through the SUR initiative, Keppel will actively contribute to Vietnam's efforts to achieve net zero by retrofitting older buildings and making them more energy-efficient.
As part of its sustainability strategy, Keppel has also increased its use of renewable energy. For example, the photovoltaic panels installed on Keppel's residential and commercial developments in Vietnam have generated an energy yield of nearly 150,000 kWh over the past three years, which is equivalent to around USD21,150 (~ VND524 million) in cost savings.
Keppel's deep operating capabilities extend beyond real estate and include infrastructure solutions as well. Earlier in 2023, Keppel's Infrastructure Division introduced the first-of-its-kind Energy-as-a-Service (EaaS) solution to Vietnam with the securing of contracts worth over USD70 million (approximately VND1,708 billion). Keppel's subscription-based EaaS solution, which includes energy supply, cooling, decarbonisation and smart energy management, enables businesses and building owners to enjoy significant energy savings without having to make heavy upfront investments.
Keppel also seeks to uplift communities, wherever it operates. In Vietnam, Keppel's corporate social responsibility initiatives focus on protecting the environment, supporting education and caring for the underprivileged. In the past three years, Keppel contributed nearly VND14 billion to Vietnam's community through impactful initiatives across areas such as providing access to clean water and tree planting.
In March and August 2023, Keppel brought the Living Well water filtration systems to Tien Giang and Ca Mau provinces, where over 30,000 people are affected by drought and saltwater intrusion. This was an extension to the Living Well initiative launched in 2022.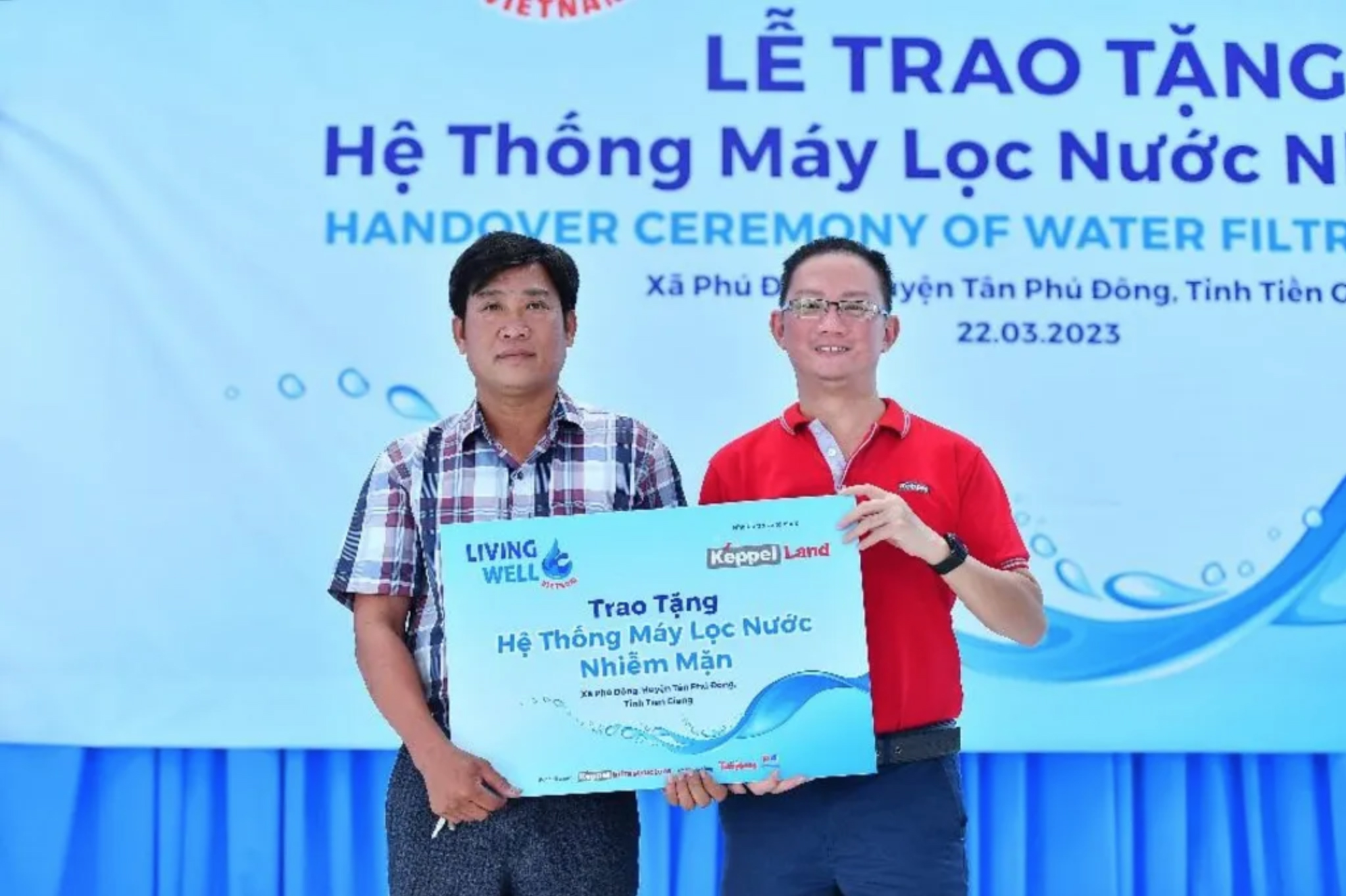 Furthermore, Keppel offers solutions to mitigate the impact of climate change. In the past three years, Keppel has avoided 39,000 tonnes in carbon emissions from its Building and Construction Authority (BCA) Green Mark-awarded projects in Vietnam, such as Estella Heights and Palm Heights. The total energy savings from all of these projects from 2020 to 2022 was over 60 million kWh, which is equivalent to USD10.9 million (~ VND266 billion).
Keppel regards safety to be of paramount importance. Since 2011, the company has trained a total of over 41,000 workers with 257,000 training hours at its Safety Awareness Centre in Vietnam.
Additionally, Keppel in Vietnam has been recognised as one of Asia's Best Workplaces by Great Place to Work®, a global authority on workplace culture.
"We are excited by themany growth opportunities in Vietnam for sustainability solutions. As a global asset manager and operator with deep capabilities in infrastructure, real estate and connectivity, Keppel is well placed to continue contributing towards Vietnam's sustainable development and to help attract more capital from global investors through our quality investment platforms and asset portfolios", Mr Joseph Low, President (Vietnam), Real Estate, Keppel Corporation shared.
(Việt Nam News)