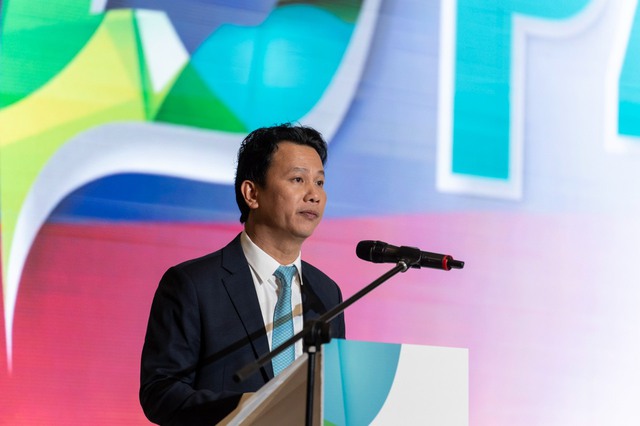 Việt Nam has been granted the right to host the upcoming Partnering for Green Growth and the Global Goals 2030 (P4G) summit, scheduled for 2025.
A Vietnamese delegation, led by Minister of Natural Resources and Environment Đặng Quốc Khánh, is currently attending the third P4G summit in Bogota, Colombia.
Minister Khánh stated that Việt Nam is committed to putting forth its utmost efforts as the event host and will promote the summit's agenda in alignment with the priorities of P4G member countries and international concerns.
These priorities include food security, poverty reduction, sustainable use and management of transboundary water resources, the development and operation of an early warning system, monitoring climate change impacts, promoting net-zero finance and a just energy transition, as well as encouraging low-carbon smart agriculture and a circular economy for plastics.
During the summit in Colombia, the Vietnamese Minister of Natural Resources and Environment held bilateral meetings with the Danish Deputy Minister for Development Cooperation, the South Korean Deputy Minister for Climate Change, the President and CEO of the World Resources Institute (WRI), and the Director of P4G.
The Vietnamese delegation also participated in group discussions on energy transition and sustainable cities and collaborated with the P4G secretariat and coordinators.
Việt Nam's partners have expressed high regard for the country's proposal to host the 2025 P4G summit and are committed to providing support and coordination to enhance efficiency and promote P4G's role in helping nations implement climate goals and actions.
The third P4G summit featured 500 delegates from 12 P4G countries and partners, under the theme "Transformative Partnerships for Sustainability: Actions Towards Green Growth and Life." It focused on three main themes: biodiversity, energy transition, and sustainable cities.
The event emphasised the role of green growth in economic recovery and achieving sustainable development goals, urging favourable conditions that enable the private sector to contribute technology solutions, innovation, and financial resources for green transitions, while also creating new employment opportunities in green industries.
Denmark has committed to contributing US$30 million for the second phase of P4G, in addition to the $10 million from the Netherlands and $1 million from South Korea.
P4G was established in 2017 as an initiative by the Danish government, formerly known as the Global Green Growth Forum (3GF). As of now, P4G comprises 12 member countries: Denmark, Chile, Mexico, Việt Nam, South Korea, Ethiopia, Kenya, Colombia, the Netherlands, Bangladesh, Indonesia, and South Africa, in addition to the engagement of over 90 other countries, international organisations and businesses.
(VNS)